Covidien Pays $180 Million in Legal Charges for Transvaginal Mesh Litigation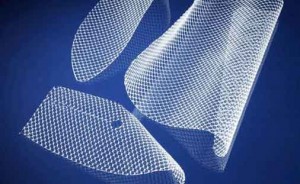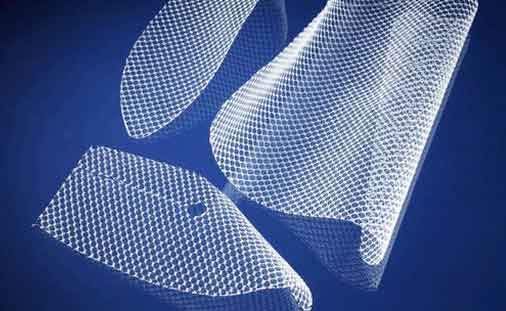 Pelvic mesh manufacturer Covidien indicates it will pay $180 million in legal charges in its third quarter, according to a Securities and Exchange Commission (SEC) filing. The charges are in relation to vaginal mesh products that two of the company's subsidiaries supplied to manufacturers including C.R. Bard – another company which is currently embroiled in litigation over claims of serious transvaginal mesh complications and injuries.
According to a July 11 SEC filing, Covidien "supplied pelvic mesh products to one of the manufacturers named in the litigation and Covidien is indemnifying that manufacturer on certain claims. The litigation includes a federal multi-district litigation in the United States District Court for the Northern District of West Virginia and cases in various state courts and jurisdictions outside the United States. Generally, complaints allege design and manufacturing claims, failure to warn, breach of warranty, fraud, violations of state consumer protection laws and loss of consortium claims."
Covidien took a pre-tax legal charge of roughly $180 million in fiscal year 2014 after reviewing plaintiff medical records and recent transvaginal mesh settlement negotiations from other major manufacturers.
Possible transvaginal mesh settlement negotiations
It is speculated that Covidien may be assessing their total financial liability in the wake of growing litigation, as are several other manufacturers of pelvic mesh. The devices, which range from bladder slings and patches to mesh inserts, are designed to repair problems with stress urinary incontinence (SUI) and pelvic organ prolapse (POP) – two common ailments of menopausal women who've given birth to one or more children.
Women who've been implanted with transvaginal mesh devices produced by several different companies allege similar health issues and adverse side effects — most of them triggered by mesh erosion through surrounding tissue.
Chronic infections, irregular bleeding, excruciating pain and the need for revision surgery are some of the most frequent claims made in pelvic injury lawsuits. To date, more than 60,000 product liability claims involving vaginal mesh have been brought nationwide, both on the state and federal level.
C.R. Bard has been named defendant in over 8,000 lawsuits related to its now discontinued Avaulta mesh. The manufacturer has already offered settlements in two of its preliminary cases, which were proceeding in West Virginia federal court before Judge Joseph Goodwin.  It is unknown if Bard will soon attempt to negotiate a wide-scale settlement to resolve all Avaulta mesh litigation.
A few months ago, Endo Pharmaceuticals reached an $830 transvaginal mesh settlement to resolve litigation involving its Elevate, Perigree and Apogee devices – sold by American Medical Systems (AMS). The accord will resolve an estimated 20,000 cases, many of which were part of multidistrict litigation in WV district court.
Coordinated vaginal mesh litigation
The bulk of pelvic mesh lawsuits brought in federal courts have been consolidated under multidistrict litigation proceedings to reduce judicial burdens, streamline pretrial processes, and help facilitate settlement agreements.
Seven separate MDLs have been established to coordinate litigation against the following manufacturers: Cook Medical, C.R. Bard, Cotoplast, Neomedic, C.R. Bard, AMS, Boston Scientific and Ethicon – a unit of Johnson & Johnson.
Bard's first bellwether trial ended with a $2 million verdict for the plaintiff – likely prompting the company to quietly settle the following two lawsuits before they began. The terms of those settlement payouts remain confidential. Another round of Avaulta mesh claims are completing the discovery process and are slated for trial in 2015, unless settlements are reached beforehand.