FDA Presents Updated Medical Device Tracking System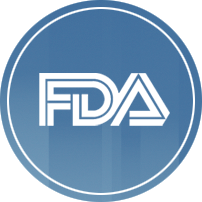 The U.S. Food and Drug Administration (FDA) has recently announced final revisions to the guidelines for its updated medical identification database and tracking system. The final phase of the FDA's Global Unique Device Identification Database (GUDID) was released on June 11 and provides updates for a draft of the regulatory system guidelines that first appeared in September of 2013.
The regulatory system entails a barcode assigned to each individual medical device regulated by the FDA. Scanning the barcode will provide information such as whether the device has been recalled or discontinued. Doctors scanning the barcode will be able to confirm that they have the correct device, and will have access to itemized contents of packaged materials related to the device.
Although the GUDID announced this June has been described as the "final" version, additional sections have yet to be added. The FDA explained that they wanted to get the information, as it was finished, to its intended audience as soon as possible. Guidelines will include information about how to obtain a GUDID account, register devices and packaging, or edit entries into the database.
Manufacturers have been given deadlines for compliance with the GUDID system which vary depending on the safety class (I, II, or III) to which each device belongs.
Knee and hip replacement complications
In recent years, many FDA-regulated medical devices have exhibited serious flaws that have resulted in recalls or safety alerts from the organization. These devices are currently the subject of widespread personal injury litigation.
Several brands of hip replacements cleared by the FDA in recent years have been recalled for a higher than acceptable failure rate. Problems have included pain, dislocation, infection, mobility problems, metallosis (metal-poisoning), and other problems that have, in many cases, necessitated costly and painful follow-up surgeries.
Hip implants produced by DePuy, Stryker, Zimmer, Smith & Nephew, Biomet, and Wright Medical Technology have been subject to recalls, in many cases due to flawed metal-on-metal design.
Likewise, knee replacements produced by the same companies have been subject to serious complications, failure, and FDA recalls. Thousands of patients have filed Zimmer knee lawsuits, arguing the NexGen knee system suffers serious design flaws.
FDA-cleared devices related to women's health exhibit serious flaws
Two devices related to women's health have also been linked to serious complications, despite FDA clearance as safe. The Mirena IUD, produced by Bayer Pharmaceuticals, has been implicated in connection to device migration and organ perforation, and recently has also been linked to serious neurological complications.
Various brands of transvaginal mesh (TVM), included in a sling-like device designed to treat pelvic organ prolapse (POP) or stress urinary incontinence (SUI), have resulted in a number of complications, including mesh erosion, infection, nerve or tissue damage, organ puncture, chronic pain, and other transvaginal mesh side effects.
TVM at issue include inserts, slings and patches produced by C.R. Bard, Ethicon, Boston Scientific, American Medical Systems (AMS), Coloplast Corp, Cook Medical, and Neomedic.
The FDA and medical device clearance issues
In some cases, serious problems with FDA-cleared devices turn up on a large scale due to the 501 (k) clearance process, which allows some devices deemed "substantially similar" to other devices that have already cleared to enter the market without additional testing or trials. However, as was the case with a number of hip replacement devices, minor changes in design or materials can result in major health complications that additional trials would have caught before the devices were released for use on a wider basis.
The tracking system may provide additional data about failed devices, though many have called for a reconsideration of the 501 (k) process as well.