Zimmer Knee Lawsuit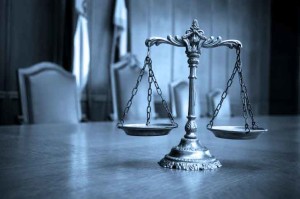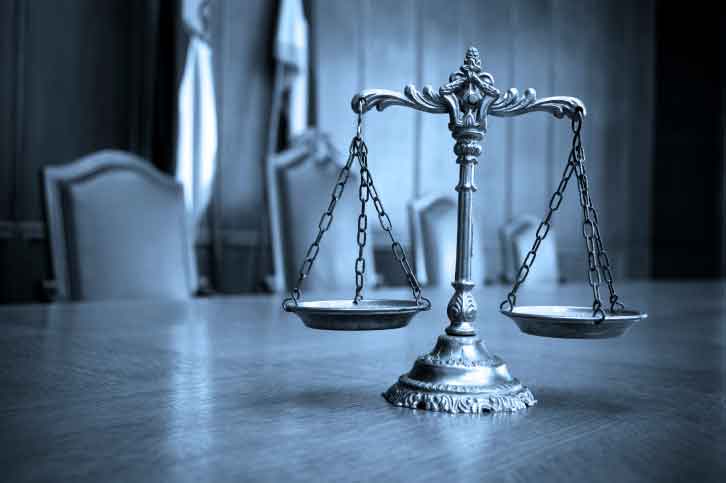 According to the company website, Zimmer is a pioneer in providing knee replacement solutions that alleviate pain, restore mobility and improve the quality of life for patients. While some of their prosthetic components have enjoyed great commercial success, others like the NexGen family of knee replacements have been associated with a slew of medical problems and high failure rates.
Since launching their line of NexGen knee implants in 1995, more than 1,000 recipients have sued the manufacturer, arguing the devices suffer design defects and are prone to premature failure. In light of growing litigation throughout the federal court system, the U.S. Judicial Panel on Multidistrict Litigation (JPML) ordered coordination of all Zimmer knee replacement lawsuits alleging similar injuries and common issues of fact. The products liability multidistrict litigation (MDL 2272) for NexGen devices was established in the U.S. District Court for the Northern District of Illinois before the Honorable Judge Rebecca R. Pallmeyer in 2011.
Multidistrict litigation is often utilized when large numbers of lawsuits against a common defendant can be consolidated for more efficient pretrial proceedings.  MDL functions by lessening burdens on the judicial system and reducing the chances of inconsistent rulings if each case were tried in separate courts. In the event that NexGen knee settlements aren't reached during MDL, or cases aren't selected as bellwether trials and reach verdict, each of the complaints will be transferred back to its original court for resolution.
Bellwether cases for the NexGen MDL are slated to begin in early 2015. These representative claims will help gauge outcomes of future lawsuits and may indicate trends in Zimmer knee litigation.
NexGen knee products named in Zimmer knee lawsuits
NexGen knee replacement systems are cited in claims which are eligible for transfer to multidistrict litigation. Plaintiffs contend they have suffered both physically and financially due to design and manufacturing flaws.
The following are among the systems named in complaints:
NexGen MIS Total Knee Procedure Stemmed Tibial Components
NexGen Complete Knee Solution Cruciate Retaining-Flex Femoral Components (CR-Flex)
NexGen Complete Knee Solution Gender Solutions Female LPS-Flex (GSF LPS-Flex)
NexGen Complete Knee Solution Legacy Posterior Stabilized-Flex Femoral Components (LPS-Flex)
NexGen Complete Knee Soluton CR-Flex Gender Solutions Female CR-Flex (GSF-Flex)
Nearly every patient who has taken legal action against Zimmer has endured at least one knee revision surgery, although scores have suffered through multiple procedures. Litigants are demanding compensation for losses such as medical expenses related to their revision surgery, lost income, the costs of rehabilitation and home health care, permanent disability, diminished earning capacity, as well as emotional pain and suffering.  In some cases, the spouses of plaintiffs are seeking additional damages for loss of consortium.
Zimmer knee replacement lawsuit allegations
Hundreds of patients who filed claims against Zimmer argue they were misled by deceptive advertising about the NexGen knee – a device that would purportedly yield better flexion for active young people. Most prosthetic devices are designed with a 15-year lifespan, but recipients of Zimmer products reported total knee failure within a year or two of implantation in some cases.  Those who were injured and lost mobility from complications contend that Zimmer made misleading claims about the safety of its device, and failed to adequately test components before placing them on the market.
In one recent Zimmer knee lawsuit that was removed to MDL, the plaintiff alleges that she experienced debilitating pain in her knee and was rendered immobile after her NexGen surgery. A scan showed that the implant had loosened considerably, forcing the woman to undergo revision surgery and suffer a long recovery period.  She is suing the manufacturer on counts of strict liability, manufacturing defect, negligence, negligent misrepresentation, breach of warranties and redhibition.
Other allegations cited in complaints say that Zimmer:
Deliberately placed profits over the rights and safety of consumers
Omitted vital information in order to present the NexGen knee replacement system as safe and effective
Knew or should have known about NexGen knee replacement complications including device loosening
Failed to adequately warn the medical community and public about potential NexGen knee problems
Negligently designed and manufactured a defective medical device
Knee problems and crippling injuries reported
Zimmer marketed its NexGen family of knee implants aggressively, touting the 155 degree flexibility in the high-flex femoral components.  However, accusations raised in lawsuits against Zimmer are bolstered by research. A 2007 study published in the Journal of Bone and Joint Surgery revealed that 38% of NexGen LPS Flex implants had loosened within two years of implantation. And in 2010, a report compiled by leading orthopedic surgeon, Dr. Richard Berger, noted similar issues concerning high failure rates of the CR-Flex model. The report found that as many as 36% of CR-Flex patients suffered loosening of the device and nearly 9% of those required corrective surgery within two years of their original operation.
At the core of many Zimmer knee lawsuits is the argument that the CR-Flex device is attached to the femur without the use of cement. The porous surface has been reported to resist boney in-growth, causing the knee replacement to gradually loosen over time, or detach completely.
Serious complications and injuries blamed on the NexGen implant include:
Excruciating pain
Limited mobility
Bone erosion
Inflammation around the knee joint
Popping noises emanating from the implant
Difficulty putting weight on the leg
Limping
Stiffness
Need for knee replacement revision surgery
Taking legal action against Zimmer
Since NexGen knee litigation is still in the early stages, it is too soon to predict whether settlements will be negotiated out of court. Meanwhile, individual claims continue to accumulate against Zimmer as more patients are demanding reparations for life-altering complications they say were caused by a defective knee implant.  For individuals who endured the cost, physical pain and inconvenience associated with a failed knee replacement, a lawsuit is a viable way to recover monetary damages along with some measure of justice.
The first step in the legal process is speaking with a Zimmer knee lawyer to determine whether you have a strong case, and what types of compensation may be requested. As always, it's imperative to choose an attorney with a solid track record of successful verdicts and settlements, and one who is well-versed in the intricacies of Zimmer knee lawsuits.