Zimmer Knee Replacement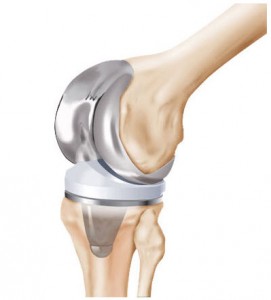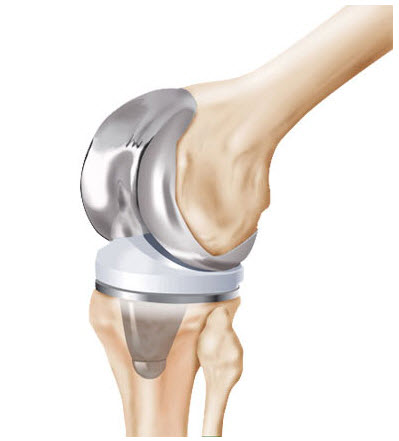 Knee replacement surgery is the last option available to people suffering from debilitating osteoarthritis and painful knee injuries. It is only suggested after the patient has already exhausted all other options, including physical therapy and medication. According to Healthline, over 650,000 people (most age 50+) have a knee replacement procedure every year, and of those, 90% are total joint replacements. Five percent of patients have both knees replaced at the same time.  These replacements are supposed to deliver long-term pain relief and a new lease on life to those who may have thought they would never walk without pain again.
The Zimmer NexGen knee replacement series was marketed on just this premise. The implants were supposed to eliminate pain, restore flexibility to the knee and create a situation where patients could function with a much higher level of mobility than before. Unfortunately, some of the components used in Zimmer knee replacements have suffered unanticipated high failure rates and been linked to various complications, including bone fractures, loosening components, joint dislocation, metal poisoning and component breakdowns.
Zimmer knee replacement systems
Zimmer has been one of the most trusted names in knee replacement for over four decades. Started in 1968, Zimmer, Inc. took the lion's share of the knee replacement market in 1995 with the release of the FDA approved NexGen Complete Knee Solution. Since being brought to the market, almost 500,000 knee replacements have used this particular artificial knee.
In 2001, NexGen Flex components were introduced to give the knee greater overall movement. This advance was meant to give patients the ability to engage in a much more active lifestyle than the previous version. The flex components were also gender specific and advertised as fitting patients better and being just as reliable as the previous components.
The FDA cleared the new components under the 510(k) process, where the Complete Knee Solution qualified as "significantly equivalent" to a device already on the market, and therefore didn't require clinical trials. The 510(k) fast-track clearance process is an issue of contention among physicians because the absence of clinical trials relieves the manufacturer of the burden of proof of safety. This led to Zimmer being able to market products that might ultimately injure those they are meant to help.
NexGen knee replacement systems by Zimmer:
NexGen Complete Knee Solution CR-Flex Gender Solutions Female CR-Flex (GSF-Flex)
NexGen Cruciate Retaining (CR)-Flex
NexGen Lateral Posterior Stabilization (LPS)-Flex
NexGen Complete Knee Solution Gender Solutions Female LPS-Flex (GSF LPS-Flex)
NexGen Complete Knee Solution Cruciate Retaining-Flex Femoral Components (CR-Flex)
NexGen Minimally Invasive Solutions (MIS) Tibial Component
NexGen Minimally Invasive Solutions (MIS) Total Knee Procedure Stemmed Tibial Components
Problems with the NexGen CR-Flex knee
Zimmer sought to alleviate the problems with existing knee replacements that used cement to secure the implant to the bone. This cement could leech into the patient's bloodstream and enter the soft tissue surrounding the knee, leading to inflammation and more serious complications. Zimmer's solution was the use of a cobalt-chromium alloy and porous fiber to fuse the implant to the existing bone.
Typical knee replacements have a life expectancy of 10 to 15 years, but according to a non-peer reviewed report presented by former Zimmer consultant Dr. Berger to the American Association of Orthopedic Surgeon- the CR-Flex appeared to fail in as little as 2 years. Over one-third of the 108 participants he observed suffered from radiographic loosening, and 8.3% required revision surgery.
Zimmer has consistently maintained that the failure rate is indicative of improper surgical techniques and not because of inherent issues with the design of the product itself.
Complications associated with the NexGen implants include:
Component loosening
Components fracturing
Implant dislocation
Debris from typical use
Disassembly
Misalignment
Component corrosion
Recalls of Zimmer knee replacements
After a series of complaints filed with the FDA, a limited NexGen recall was ordered. The complaints centered around loosened components, misalignment and very limited manufacturing defects.
NexGen models touched by various FDA action include:
NexGen MIS Tibial Components
NexGen LPS-Flex Femoral Component
NexGen TM Tibial Trays
MIS Modular Tibial Plates and Keels
Common NexGen knee injuries
Complications attributed to the Zimmer knee replacements resulted in several severe, long-term injuries for many patients.
The majority of complaints consisted of one or more of the following:
Joint pain
Swelling
Infection
Bone fractures
Allergic reactions
Blood clots
Difficulty standing or walking
Range of motion limitations
Bone loss
Bone disintegration
Soft tissue damage
Nerve damage
Many of the complications caused by Zimmer products require further medical attention, including knee revision surgery. In some cases, the damage from the original implant makes it extremely difficult to replace the impant. Patients with severe tissue or bone damage often have to go through several surgeries resulting in the need for long-term medical care to manage chronic pain and other health problems caused by the failed components.
Zimmer knee replacement litigation
There are currently some 1,000 Zimmer knee replacement lawsuits pending in the courts. These product liability lawsuits claim failure to warn, negligence and design defect as the primary offenses. Plaintiffs argue defective and dangerous NexGen knee components are the result of a failure to perform sufficient pre-market safety testing.
Qualifying federal NexGen knee lawsuits have been consolidated into a multidistrict litigation (MDL) before Judge Rebecca R. Pallmeyer of the U.S. District Court of the Northern District of Illinois. Bellwether cases are set to begin in early 2015.