Knee Replacement Lawsuit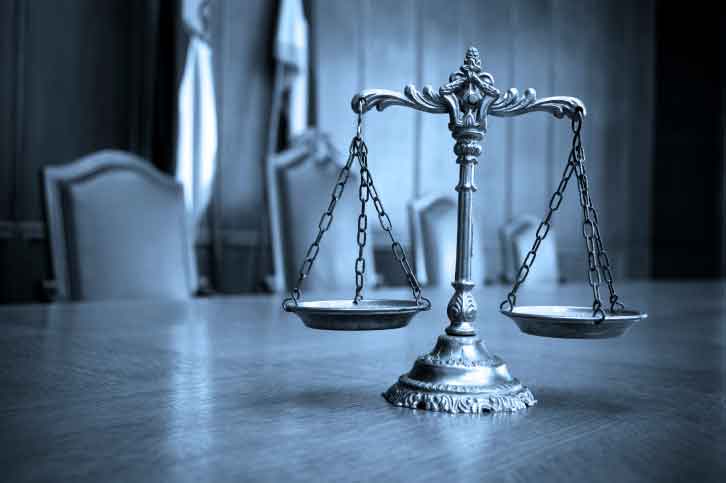 Call it "Boomeritis" or what you will, but knee replacements are a booming injury in America. Nearly 1 million people elect for knee implants every year, which is driving a $7 billion industry. Patients with bum knees are eager to get back to living the active lifestyles they envisioned for their golden years, even if they expect to outlive the 15-year lifespan on their knee replacement components.
Despite the wild success of knee replacements, more than 437 million devices were recalled in 2010 for fear that they may "kill or permanently harm" patients, according to ABC News.
Thousands of knee replacement lawsuits have been filed against Zimmer, Depuy, Stryker, Biomet and Smith & Nephew. Some of these cases have gone to trial, while others ended in settlement talks or are still waiting for resolution.
Injuries claimed in knee replacement lawsuits
The most common complaints alleged in lawsuits were:
Persistent pain, swelling or stiffness (23%)
Deep vein thrombosis (15%)
Implant failure within five years (2%)
Nerve injuries (2%)
Fracturing, chipping and migration (2%)
Infection (1%)
Lawsuits claim manufacturers knew of defects
The knee replacement lawsuits allege that manufacturers like Zimmer, Depuy and Stryker knowingly and negligently continued selling their products, despite known defects. For instance:
A Zimmer knee lawsuit filed by plaintiff John Hall of New York claims that Zimmer "should have known that using the product created a high risk of unreasonably dangerous side effects" and alleges that the defendant "knowingly, consciously and deliberately placed their financial gain above the rights and safety of the plaintiff and other consumers."
A 2011 lawsuit filed by Ronnie Clark of South Carolina claims that Zimmer engaged in a deceptive advertising program that "sought to create the image and impression that using the Zimmer NexGen knee was safe."
Catherine Pollow-Daniel of Arizona says that Zimmer knew its product could loosen and cause injury as early as 2007.
Attorneys find ammunition in to prove liability with slew of recalls
The number of knee replacement lawsuits filed has more than doubled since several high profile recalls were issued.
Knee implant recalls include:
Zimmer –Complete Knee Solutions Tibial MIS, LPS Femoral components, Natural-Knee II Durasol All-Poly Patella components
DePuy – Hylamer liners, LCS Knee Orthopedic Knee Implant Meniscal bearing insert, LCS Duofix Femoral component
Stryker – Scorpio CR and PS components, Duracon Total Knee, Unicompartmental Knee System
Smith & Nephew – Oxinium Genesis II, Profix II, Journey Uni Tibial Baseplate
Biomet – Vanguard CR
Furthermore, knowledgeable critics and studies published in widely-respected scientific journals have forced knee manufacturers to own up to their mistakes. Former Zimmer advocate Dr. Craig J. Della Valle was once paid to promote the product, but after 9% of 100 patients suffered looseness, pain and other problems, he decided to present his findings to other orthopedic surgeons.
A 2010 study conducted by the American Academy of Orthopaedic Surgeons found that the Zimmer knee implants failed at a rate of 36%, with more than a third of all cases requiring revision surgery just a few years after receiving the initial implant. Patients reported chronic pain, infection and immobility. In response, the company issued a "voluntary recall" on certain components.
Similarly, manufacturer Johnson & Johnson (DePuy) was forced to acknowledge product shortcomings when a British study reported a failure rate of up to 49% within six years. Previously, the company had reported a 13% failure rate, but an internal email that surfaced during court proceedings indicated they knew this detail before issuing a mid-2010 recall.
Notable settlements & verdicts
So far, a few knee replacement lawsuits have gone to trial. In one notable case, a Pennsylvania jury awarded Margo Polett a $27 million award, but the judge ordered a new trial based on new evidence suggesting that the plaintiff may have been injured by her participation in a promotional video for the company where she was filmed rigorously using an exercise bike and treadmill.
Johnson & Johnson has offered an average of $200,000 per case to resolve knee replacement lawsuits outside the courts, but lawyers have rejected the settlements in favor of seeking much larger awards through the court system.
Current status of knee implant litigation
So many complaints against knee implant manufacturers were lodged that the cases became consolidated into multidistrict litigation starting in 2011. Twenty-eight complaints were initially filed against Zimmer in MDL #2272, but that number has grown to 1,321 as of May 15, 2014. These trials are moving through the district court system under the watchful eye of Judge Rebecca R. Pallmeyer.
Meanwhile, overseas, Johnson & Johnson and DePuy have agreed to pay settlements of $30,000 to Australians who required a revision surgery after receiving one of their knee implants. The payment rises to $65,000 for people who needed two or more revisions. Currently, the manufacturer is moving through settlement payments for their hip implants. These two moves show great promise for resolution of their U.S. knee replacement lawsuits.
Eligibility to file a knee replacement lawsuit
If you have had one or more knee replacement revision surgeries, you can contact one of the nation's skilled product liability lawyers to learn more about filing a knee replacement lawsuit.
You may be entitled to compensation to cover your medical expenses, loss of past and future income, rehabilitation costs, home health care aid payments, emotional pain and suffering, and permanent disability.