Ethicon Faces $3.2 Million Bladder Sling Lawsuit Award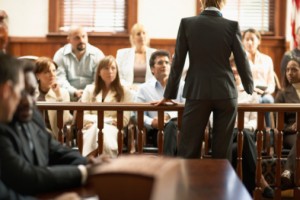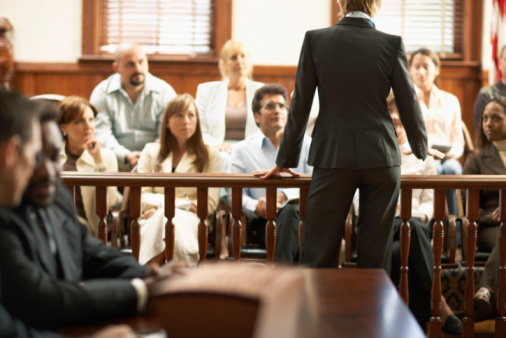 The second bellwether case to go before trial in the Ethicon MDL was a resounding victory for the plaintiff, 52-year-old Jo Husky. A federal panel in West Virginia district court determined that Ethicon's Gynecare TVT Obturator suffered design flaws, and ultimately caused the plaintiff's severe injuries and complications. As such, the jury awarded her $3.2 million for pain and suffering plus an additional $100,000 for medical costs. Jo Husky's husband was also awarded $200,000 for loss of spousal consortium.
This recent bladder sling lawsuit award marks the second consecutive loss for Ethicon, which lost another transvaginal mesh lawsuit this past April in a Texas state court.
Plaintiff wins $3.2 million bladder sling lawsuit award
Husky was implanted with Ethicon's Gynecare TVT Obturator back in 2011 to treat stress urinary incontinence.  Shortly after receiving the surgical mesh device, she began experiencing adverse side effects and claims to suffer chronic pelvic pain to this day.
Thousands of other women have made these exact allegations against Ethicon and other manufacturers of transvaginal mesh, which has been associated with excessive bleeding, severe pelvic pain, recurring infections and other health complications that necessitate surgical removal.
According to the jury's verdict, Ethicon was found liable for failing to warn consumers and their doctors of the risks of pelvic mesh complications, negligence and faulty design.
Husky's lawyer noted that her client was thrilled with the judgment. "I think it sends a very clear message to Ethicon that these products and these cases are extremely serious," she told Reuters. "These women are very seriously injured from these products."
While the Ethicon lawsuit verdict is not binding on other claims pending against the company, it does help gauge how juries may perceive the strengths and weaknesses of this vaginal mesh litigation, which may trigger settlement negotiations at some point in the future. Huskey v. Ethicon is just one of more than 33,000 complaints that allege the defendant (a unit of Johnson & Johnson) should be held liable for marketing and selling a defective vaginal mesh device.
"Ethicon's TVT-O midurethral sling was properly designed, and Ethicon acted appropriately and responsibly in the research, development and marketing of the product," said Matthew Johnson, a spokesperson for Ethicon.
Future of transvaginal mesh litigation
The Husky case was one of more than 60,000 consolidated before District Judge Joseph R. Goodwin, who is managing surgical mesh multidistrict litigations against Ethicon and six other companies in West Virginia federal court. Other defendants include American Medical Systems (AMS) and C.R. Bard, the latter of which was slammed with $2 million verdict in the first MDL bellwether trial earlier this year.
In April, Endo International made headlines by offering the first wide scale transvaginal mesh settlement of $830 million to resolve thousands of claims against its AMS subsidiary.
This most recent bladder sling lawsuit award against Ethicon may prove critical for tens of thousands of women who've suffered incapacitating side effects and injuries from mesh products that were intended to improve their lives.
"It is a very important day for women who have been implanted with this device and have had so many problems," said legal counsel for Jo Husky. "Obviously, the jury was persuaded by the significant evidence that continues to mount against defendants."
Ethicon's last case was lost to plaintiff Linda Batiste, who was awarded $1.1 million for her injuries, pain and suffering. Texas state jurors ruled that the defendant's transvaginal mesh was defectively designed.