Stress Urinary Incontinence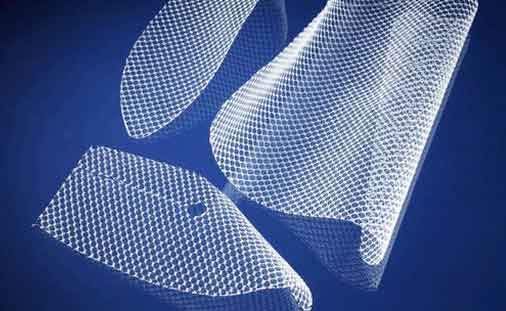 The condition known as stress urinary incontinence (SUI) is an involuntary, uncontrolled leakage of urine, often occurring during times of physical activity or abdominal strain. This type of leakage can happen under a variety of circumstances, including times when an affected individual laughs, exercises, sneezes or coughs. It is estimated that as many as one in three women contend with this issue at one time or another.
Many women suffering from SUI have undergone treatment involving transvaginal mesh devices. However, such solutions have been the subject of significant controversy in recent years and have received heightened attention from the U.S. Food and Drug Administration in recent months and years. This is because several research studies and an alarming number of adverse event reports have linked the use of surgical mesh to very serious, often debilitating side effects.
Common causes of stress urinary incontinence
In essence, stress urinary incontinence is marked by a weakening of the pelvic floor muscles as well as the sphincter. For many women, SUI was the result of the normal childbirth process.
Other common causes of SUI include:
Bladder infection
Hysterectomy
Menopause
Obesity
Cigarette smoking
Chronic coughing
Certain medications
Though SUI can vary in terms of its severity and impact on a woman's quality of life, it often produces embarrassment, discomfort and anxiety. Urinary leakage can happen at any time of the day, at work, during a social event or even during sexual intercourse. Because the condition can greatly interfere with a normal lifestyle, innumerable women have sought what they hoped to be permanent solutions to the problem.
Diagnoses of SUI are generally made through the use of ultrasounds and pelvic exams, and then the process of choosing a treatment can begin.
SUI treatments
Patients suffering from SUI have been offered a broad array of treatments over the years, ranging from fairly uncomplicated techniques to rather more involved surgical procedures.
Some options to treat stress urinary incontinence have included:
Pelvic floor/Kegel exercises
Pessary devices placed in the vagina for the purpose of supporting the urethra
Dietary changes and exercise routines intended to reduce abdominal pressure in overweight patients
Prescription medications
Disposable inserts
Implantation of transvaginal mesh
Use of vaginal mesh to treat SUI
Vaginal mesh is a device intended to mend damaged tissue, offer urethral support and strengthen vaginal walls that have been weakened. This type of device has traditionally been utilized to treat stress urinary incontinence as well as pelvic organ prolapse. The latter is a condition in which the organs of the pelvic area fail to remain in their proper place and fall through the vagina as a result of weak pelvic floor muscles. Mesh made of synthetic material, animal tissue or both is therefore used to correct the problem.
In SUI cases, the mesh devices add support for the urethra to prevent involuntary releases of urine. Mesh is placed either on the lowest part of the abdomen or inside creases found near the groin. Incisions must be made for the mesh to be implanted, but patients typically return home on the day of their procedure and can return to normal activity in short order.
Rise in concern over side effects of transvaginal mesh treatment for SUI
For many patients, complaints and adverse event reports relating to their mesh implants began to arise soon after procedures were performed. The volume of such issues escalated so significantly in 2011 that the U.S. Food and Drug Administration issued its own safety notice warning that severe side effects and dangerous complications from transvaginal mesh were in fact not rare, and alternative treatments for SUI were, in many cases, preferable.
Soon, it was discovered that many mesh devices had not undergone the customary clinical trials for safety prior to having been launched on the marketplace, simply because they had substantial similarities to products already being sold. The disregard for proper testing processes may have masked these products' potential for causing side effects.
Serious transvaginal mesh side effects include:
Uncontrolled bleeding
Perforation of internal organs
Internal erosion of the mesh
Systemic infection
Recurrence and worsening of SUI
Chronic, debilitating pain
Damage to the bowel and bladder
Pain during intercourse
While many patients have had positive SUI outcomes after having a transvaginal mesh implantation procedure, thousands of other women have suffered harmful side effects and dangerous complications requiring risky and painful revision surgeries. Consequently, patients across the country have suffered debilitating, often permanent damage.
Ongoing litigation resulting from transvaginal mesh dangers
Given the widespread nature of the complaints about transvaginal mesh as a treatment for SUI, injured patients nationwide have filed suit in federal and state courts seeking compensation for the harm they have sustained.
Multiple multidistrict litigations (MDLs) have been established as a way to consolidate a large volume of transvaginal mesh lawsuits with similar fact patterns and allegations, achieve judicial efficiencies and prevent inconsistent outcomes in pretrial proceedings. As more such cases are heard by juries the potential for settlements between patients and device manufacturers is likely to grow.