Transvaginal Mesh Implant With Hysterectomy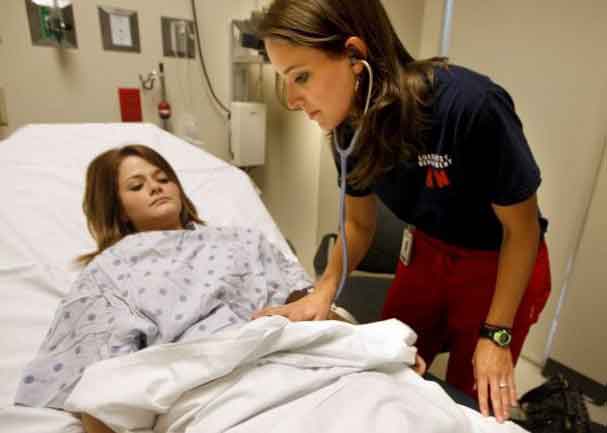 Once considered a promising solution for women experiencing difficult vaginal and pelvic prolapse, transvaginal mesh has proven to be a problematic and worrisome implant causing many women to pursue legal recourse against the manufacturer or surgeon.
Surgical mesh is often used in conjunction with a partial, total or radical hysterectomy procedure and is intended to help keep remaining pelvic organs in place. As researchers and medical professionals are beginning to realize, the mesh product can cause complications with surrounding organs and may eventually, over time, perforate and erode through the vaginal wall.
Hysterectomy procedure
Hysterectomies are extremely common in women of childbearing age and beyond. There are several types of procedures, however, designed to treat varying underlying causes. The aptly-named radical hysterectomy results in a complete removal of all reproductive organs, including the cervix, ovaries, uterus, fallopian tubes and nearby lymph nodes, and is generally reserved for those patients enduring cancer in one of these organs.
Most women who undergo a hysterectomy procedure for non-cancer related issues (e.g., endometriosis, fibroids, pelvic pain, unmanageable menstrual bleeding) receive a total or partial hysterectomy. In the former, the surgeon removes the uterus and the cervix while, in the latter, only the upper portion of the uterus is removed.
In addition to the various types of hysterectomy procedures, gynecologists have different surgical methods of performing this type of operation.
Namely, a hysterectomy may be performed by any of the following methods:
Abdominal: A surgeon makes an incision between six and eight inches long horizontally or vertically across the abdomen. This procedure is used when a radical or total hysterectomy is required, or disease has spread across the width of the abdomen.
Laparoscopic: A surgeon uses a small, lighted camera to remove necessary organs through tiny incisions in the abdomen. The procedure is actually performed almost totally outside the body and the doctor views his progress from a monitor.
Robot-Assisted: The surgeon inserts the laparoscope and other necessary instruments to perform the procedure, but controls the components through the use of a computer.
Implantation of transvaginal mesh
For many women, a hysterectomy is a necessary procedure in order to address a condition known as pelvic organ prolapse, or POP. For women enduring the effects of POP, symptoms generally include a shift of the uterus from its natural position to the vaginal canal. Another common related issue addressed by a hysterectomy is known as stress-urinary incontinence, or SUI. Women suffering from SUI are unable to hold their bladders and may have accidents on a regular basis. Both POP and SUI are linked to muscle strain and weakness attributed to childbirth, however these conditions may also arise due to chronic constipation, obesity or even lingering coughing spells.
The transvaginal mesh device is usually implanted during a hysterectomy and requires the doctor to suture a mesh-like sling into the pelvic area. The prolapsed organs are essentially "hoisted" back into place, allowing the woman to feel an alleviation of discomfort and embarrassment associated with POP or SUI. The mesh is made of a porous synthetic or biological material and is intended to support and strengthen the vaginal wall or support the urethra.
Complications with surgical mesh
Transvaginal mesh has unfortunately caused many women to suffer unexpected pain and discomfort following their hysterectomy procedure. Over the past several years, the Food and Drug Administration (FDA) has received several thousand complaints about surgical mesh implants and continues to closely monitor these devices and their effect on hysterectomy patients.
One of the most common adversities associated with transvaginal mesh is the possibility of its erosion through the vaginal wall – causing painful and, in many cases, impossible sexual intercourse. Other symptoms of transvaginal mesh erosion include pain, infection, bleeding and urinary problems.
Women having experienced vaginal mesh erosion (also known as exposure, extrusion or protrusion) are typically required to undergo invasive revision surgery in order to repair the perforation and restore integrity to the vaginal structure. The FDA also reportedly received complaints including recurring prolapse, neurological problems, vaginal shrinkage and emotional trauma.
In response to the overwhelming number of complaints lodged by women enduring transvaginal mesh complications, the FDA issued several suggestions and cautions to patients considering a similar procedure during a hysterectomy. For instance, research and statistics suggest that traditional methods of POP or SUI repair do not present the same level of risk associated with a transvaginal mesh implant and are considered just as effective. Likewise, mesh implanted abdominally, as opposed to laparoscopically or robotically, presented a lower risk of complication.
To date, thousands of transvaginal mesh lawsuits have emerged, brought by patient-plaintiffs seeking compensation for their pain and injuries.  Ongoing multidistrict litigations against several vaginal mesh manufacturers continue in the federal District Court for the Southern District of West Virginia as more than 50,000 plaintiffs have filed claims over the past several years.