Study Reveals Little Benefit to Latest Knee and Hip Implant Technologies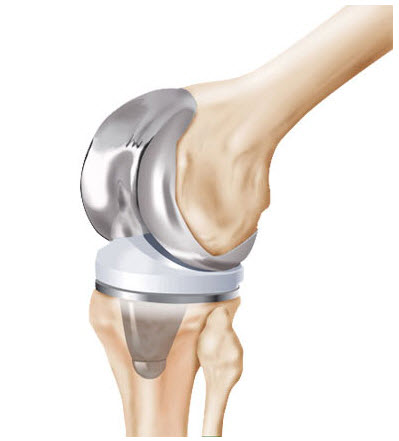 A recently released study has suggested that the latest innovations in total hip and knee replacement devices provide virtually no benefits to patients and may in fact boost the likelihood that they will suffer serious complications that put their health in jeopardy.
These revelations follow an onslaught of litigation surrounding many of these devices, the cost of which has already run into the billions of dollars for manufacturers. The findings call attention to what some believe is a need for heightened regulatory oversight and a more stringent approval process for new incarnations of existing classes of medical devices.
Five joint innovations studied
The research team, led by Weill Cornell Medical College professor Art Sedrakyan, worked in conjunction with the U.S. Food and Drug Administration (FDA) to review evidence relating to five types of recently developed and broadly utilized implantable joint replacement devices.
The study itself, published in the British Medical Journal, carefully reviewed data from clinical trials and observational sources involving 15,384 implants received by 13,164 patients.
The five recent innovations included in the study were three total hip replacement systems (modular femoral necks, ceramic-on-ceramic bearings and uncemented monoblock acetabular cups) and two total knee replacement systems (gender specific knee replacement devices and high flexion replacement components).
Researchers find no evidence of device superiority
After exhaustive reviews of data originating from numerous clinical trials, joint replacement registries and comparative observational studies, the researchers determined that despite manufacturer claims to the contrary, none of the included innovations significantly improved functional outcomes for patients.
Knee replacement problems and hip replacement complications have been occurring at a surprisingly elevated pace. A high incidence of required revision surgery quickly became apparent for a large volume of implant recipients and device survival rates were not better than joint replacement alternatives existing on the market prior to the introduction of these new versions.
Study calls for increased regulatory oversight
Ultimately, the study concluded that no strong evidence exists supporting the widespread use of these five, widely-publicized device innovations, and that several existing joint replacement devices may indeed offer greater safety and effectiveness to patients. The authors argue that each of these technologies were brought to the market without substantial testing or evidence of superiority over established options.
In light of recent, well-known failures and costly litigation relating to these new devices, the researchers argue that strenuous oversight and controlled introduction of incremental changes to devices is needed. Otherwise, they contend, patients will be subjected to undue amounts of risk from devices about which not enough is known.
High profile device failures have prompted greater discussion
In recent years, total joint replacement devices have been the subject of an alarming amount of litigation, recalls and controversy. Metal-on-metal hip replacement components in particular have failed in shocking numbers, often forcing patients to undergo costly, painful revision surgery.
DePuy recalled its ASR Hip System in 2010 and has since agreed to pay roughly $2.4 billion to settle thousands of lawsuits. Similarly, Stryker has had to recall its Rejuvenate hip replacement components after widespread complaints of corrosion and fretting within patients' bodies.
Failed NexGen knee devices have also given rise to Zimmer knee lawsuits numbering in the thousands, causing many observers to question the FDA 501(k) fast-track  process through which the products were introduced. This newest study is likely to lend credence to the growing calls for increased scrutiny and control over device approvals now and in the future.