Minnesota Woman Alleges Surgical Removal of Mirena IUD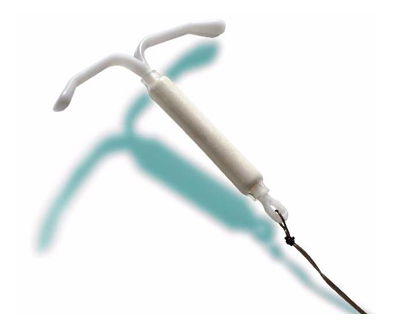 A lawsuit recently filed in the U.S. District Court for the District of Minnesota represents another in the continuing deluge complaints related to the Mirena intrauterine contraceptive device. A likely candidate for tag-along status and transfer into the existing Mirena multidistrict litigation (MDL) underway in the Southern District of New York being overseen by Judge Cathy Seibel, the suit could ultimately join well over 1,000 over plaintiffs in making several very serious allegations against Bayer Healthcare Pharmaceuticals, Inc., Bayer Pharma AG and Bayer OY.
Allegations contained in new Mirena lawsuit
According to the complaint at issue, the plaintiff received the Mirena intrauterine system (IUS) in June of 2008 for the purpose of preventing pregnancy. However, by January of 2010, it was discovered that the device had migrated away from its intended location within the uterine cavity, making its way to the abdominal cavity where complications began to arise. In fact, doctors discovered that the device had attached itself to the layer of peritoneum surrounding internal abdominal organs. The result was extreme pain in the abdominal and pelvic regions, potentially deadly side effects requiring surgical removal of the IUD and ongoing monitoring and permanent impairment, mental anguish and a reduced quality of life.
The Minnesota plaintiff alleges that the Bayer defendants negligently designed, researched, produced, marketed and supplied an intrauterine system known to pose serious risks of uterine perforation, device migration, serious injury and possible infertility to patients in which it was implanted. The complaint also alleges that Bayer engaged in negligent misrepresentation by portraying Mirena as an effective, safe method of contraception for women just like the plaintiff who had already given birth to at least one child. Additional claims concerning Bayer's alleged breach of implied and express warranties about the product's safety are included in the complaint which seeks compensatory, statutory and special damages to include past and future medical expenses and disgorgement of corporate profits.
History of controversy surrounding Mirena
First hitting the market in 2000, the Mirena IUD was sold to women as being a safe, simple and effective method of birth control that presented almost no risk of unwanted side effects. However, the intervening years have seen adverse event reports surrounding the intrauterine system steadily climb in number, with many such reports being extremely serious in nature. A significant number of patients have claimed unintentional migration of the device leading to uterine perforation and other dangerous complications including infections and abscesses.
Current status of Mirena multidistrict litigation
With cases continuing to find their way into the federal consolidation pending in the Southern District of New York, presiding Judge Cathy Seibel has slated the first so-called "bellwether" trials to be heard starting in March of 2016. These lawsuits will be the first of the federal Mirena claims to go before a jury and are each representative of many other pending cases. The outcomes in these early cases are often considered predictive of the ways in which jurors will respond to expert testimony, legal arguments and other evidence in cases with similar facts and theories. Depending on the outcome, the early trials may prompt a global settlement between Bayer and the remaining Mirena plaintiffs. Cases that do not settle would then return to their courts of origin to be resolved there.