Research Shows IUDs May Prevent Pregnancy Longer than Expected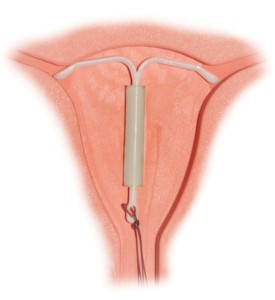 Emerging research indicates that the Mirena IUD and other hormone-based birth control implants such as Nexplanon and Implanon can prevent pregnancy longer than expected, when left in the body longer than the FDA-duration.
The findings published February 4 in the medical journal Obstetrics & Gynecology suggest that women were unable to get pregnant for up to a year longer than manufacturer specifications when used for more than 3 years (Nexplanon and Implanon), and 5 years for the Mirena.
"Preliminary findings indicate the contraceptive implant and 52-mg hormonal IUD continue to be highly effective for an additional year beyond the FDA-approved 3 and 5 years," noted researchers at Washington University School of Medicine. "Serum etonogestrel levels indicate the implant contains adequate hormone for ovulation suppression at the end of both 3 and 4 years of use."
Longer Mirena use associated with prolonged infertility
The Mirena intrauterine device is designed to be effective at preventing unwanted pregnancy for only five years. Participants in the study who left the IUD in longer than this period experienced prolonged difficulty conceiving. According to the study, only 0.51 per 100 Mirena IUD users got pregnant after leaving the IUD in for more than five years. 
These results may prompt current IUD users to be more diligent about removing the devices within FDA-specified durations, in the event they plan to get pregnant.
Increasing concerns of Mirena IUD dangers
Manufactured and sold by Bayer Healthcare, the Mirena IUD has enjoyed commercial success in both the United States and abroad since its introduction to the market.  Once inserted in the uterus, the device stops sperm from reaching the egg by thickening the cervical mucus. Over the past several years, however, thousands of adverse events have been submitted to the FDA involving Mirena complications, including 1,322 reports of uterine perforation.
Other adverse events and side effects associated with the hormonal IUD include:
Ectopic pregnancy
Embedment in the uterus or adjacent organs
Expulsion of the IUD
Increased risk of Pelvic Inflammatory Disease
Idiopathic Intracranial Hypertension – a type of brain injury
Bayer has been named defendant in thousands of product liability complaints that contend the IUD is defectively designed, was fraudulently marketed and puts women at increased risk for a host of health issues. By failing to warn of potential Mirena IUD dangers, argue plaintiffs, Bayer should be held liable for economic losses and personal injuries caused by the device.
Mirena injuries spark wave of litigation
The filing of Mirena lawsuits has been gaining momentum over the past three years, as more women began to experience painful side effects and injuries after having the IUDs inserted. In some cases, these complications occurred just months after implantation, while others happened two or three years down the road.
Punctured organs, chronic infections and other life-threatening complications have forced hundreds to have Mirena surgically removed.
Consolidated state and federal Mirena litigation is moving forward in New Jersey court, under the auspices of Judge Brian Martinotti, and the Southern District of New York, where multidistrict litigation is being managed by Judge Cathy Seibel.
Bayer is being sued under a number of legal theories including strict liability, negligence, failure to warn, defective manufacturing and negligent misrepresentation.