Second Group of Mirena IUD Lawsuits Ordered to Trial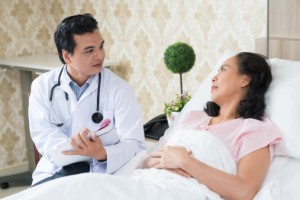 The Mirena inter-uterine device (IUD) is considered one of the best-selling birth control methods of its type. However, the device is not without complications, and thousands of women across the United States have raised claims against manufacturer Bayer Healthcare for failure to warn them of known, undisclosed risks.
Accordingly, the growing number of Mirena IUD lawsuits have been consolidated under the federal rules of multidistrict litigation (MDL), and have been centralized before Judge Cathy Seibel in the Southern District of New York. Unlike a class action wherein plaintiffs share a single settlement or verdict, members of an MDL maintain their distinct cases, while enjoying the convenience and efficiency of consolidated routine hearings and pre-trial conferences.
Most recently, Judge Seibel ordered that a second group of Mirena cases advance toward the trial phase of the litigation, requesting parties to select five additional lawsuits for participation in a "bellwether trial" sometime in late 2016 or early 2017.
The first group of Mirena claims is expected to reach the bellwether phase in early 2016, which should give other litigants a better idea of how the Mirena injury claims will fare with a federal jury.
Trouble with the Mirena device
The Mirena IUD is a small, T-shaped device inserted by a gynecologist during a routine office visit. It is designed to release 20 mcg of  levonorgesterel into the uterus each day, and is considered a preferable alternative to oral contraceptives containing a 120 mcg-per-day dose of the hormone. However, the Mirena device has come under increasing scrutiny after dozens of women have reported their device migrated out of the uterus into other areas of the abdominal cavity, essentially perforating the uterine wall in the process. This migration has led to painful surgical removal, infection, scarring, and even infertility.
Aside from the emotional and mental turmoil of this experience, many victims of Mirena have had to miss work, undergo extensive recoveries, and endure follow-up procedures to ensure their reproductive organs did not sustain permanent or life-threatening damage. Accordingly, Mirena IUD lawsuits began to take form, and there are currently over 1,200 claims against Bayer awaiting resolution in the New York MDL. As well, another 2,000 lawsuits have been filed in a separate New Jersey state-level multi-county litigation (MCL).
What's next for Mirena IUD lawsuits?
Currently, cases alleging complications from the Mirena IUD are traveling through the civil discovery process, which allows parties the opportunity to request non-privileged documents, testimony, and exhibits from one another for purposes of mounting a case. From there, the first set of cases selected for trial will go through the bellwether trial process, which is a full trial on the merits designed to give other litigants an idea of how allegations and defenses will fare before an actual jury.
While the results of each bellwether trial are only binding on that individual case, many MDL's have reached a resolution following the first or second trial, as parties often feel less inclined to take a gamble on a jury verdict as opposed to reaching a negotiated settlement.