Second Round of Mirena Lawsuits Selected for Bellwether Trials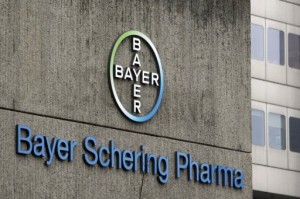 Since April of 2013, Mirena IUD lawsuits filed in federal courts throughout the United States have been coordinated before Judge Cathy Seibel under multidistrict litigation (MDL). By centralizing product liability claims that have common issues of fact and allegations for pretrial proceedings, there is less chance of redundant discovery and inconsistent rulings. The Mirena products liability litigation (MDL 2434) was established in the Southern District of New York, where nearly 1,200 complaints have been transferred.
Second round of bellwether cases selected in Mirena MDL
On July 1, Judge Seibel issued an order for the second disposition pool selections of bellwether cases in the Mirena MDL. Bellwether trials are often used in mass litigations to help predict how jurors may respond to accusations, testimony and evidence presented in claims that are representative of others. While the outcomes of these initial cases have no bearing on other plaintiffs in the MDL, they may spark settlement negotiations in the event jurors render judgements against the defendants.
According to Judge Seibel's order, the court has identified five randomly selected cases that will be included in the second round of bellwether trials. The bellwether trial schedule for this second batch of lawsuits should be released next month.  Case-specific reports for this second round of trials are due by February 16, 2016, according to the court.
Women who were injured by the contraceptive device and filed suit claim that Bayer should be held liable for manufacturing and distributing an IUD that is both dangerous and defective, without sufficiently warning of potential risks and complications.
The product labeling only cautions that uterine perforation may occur at the time of insertion in a small number of women, but post-market reports show that this complication is much more common, and may occur months or years after insertion. Migration of the IUD from its original site within the uterus is another rampant complaint among Mirena plaintiffs, some of which have suffered organ damage, adhesions, scarring, infection and infertility as a result.
In a recent Mirena case brought by a Delaware woman, the plaintiff contends that the device spontaneously migrated and became embedded in her pelvic cavity, causing extreme pain, nausea and the need for surgical removal. Causes of action listed in Mirena litigation against Bayer Healthcare include breach of express and implied warranties, manufacturing defect, failure to warn, design defect and negligence.
Bergen County, NJ site of Mirena MCL
Litigation regarding debilitating Mirena side effects is also taking place in New Jersey Superior Court, as part of multi-county litigation (MCL). Judge Brian R. Martinotti is overseeing 2,000 additional claims brought against Bayer that raise similar allegations about the safety of the IUD. MCL functions in the same way as its federal counterpart, by consolidating similar cases on the state level for shared pretrial proceedings. 
Initial disposition pool selections for bellwether trials are also underway in the MCL; as of June 2015 both plaintiffs and defendants had each selected three candidates for the initial trial pool. Both parties, as ordered by Judge Martinotti, are currently deposing expert witnesses for the eventual trials.