Mirena Perforation Led to Sepsis, Claims California Plaintiff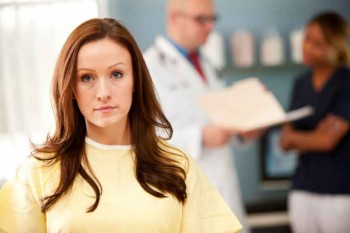 A California woman is suing Bayer Healthcare Pharmaceuticals after allegedly suffering permanent injuries from the company's Mirena intrauterine device (IUD). Plaintiff Zabrinah Brown claims that after just one year of receiving the popular birth control device at a Kaiser Santa Clara office in 2014, the Mirena spontaneously migrated, causing a host of health complications that are likely to cause future physical and financial hardships.
She is suing the drug and device maker on counts of:
Negligence
Manufacturing and design defects
Failure to warn
Strict liability
Breach of express and implied warranties
Negligent misrepresentation
Fraud by concealment
Fraudulent misrepresentation
Her Mirena lawsuit is demanding compensatory damages in excess of $75,000 and was filed in the United States District Court for the Northern District of California on September 22, 2015.
Mirena IUD migration leads to injuries
Brown contends that the placement of the IUD, which was used in its intended manner, caused her to suffer a number of life-threatening side effects and injuries, including:
Excruciating pelvic pain
High fever
Chills
Embedment of the IUD
Surgical intervention
Sepsis requiring hospitalization
Extensive medical treatment
Mental anguish
Diminished quality of life
According to the complaint, approximately one year after insertion, the Mirena IUD migrated within the plaintiff's body, puncturing her uterus and causing a rampant infection, sepsis and respiratory failure.
On March 7, 2015, Brown was admitted to the hospital for surgical removal of the Mirena device, where she remained through April 7, 2015. Surgical intervention was necessary to address the embedment, perforation and sepsis allegedly resulting from the Mirena, asserts the complaint. Brown argues that these complications have caused her extreme physical pain and lingering health issues that are likely to continue.
Defendants accused of misleading advertising
Mirena litigation in the United States and abroad has been filed on the basis that Bayer allegedly breached its duties to consumers by providing false or misleading information regarding its birth control device.  In this case, Brown states that she "reasonably believed the defendant's representations and relied on the accuracy of those representations when agreeing to treatment with Mirena."
Had she known of the potential risks and side effects associated with Mirena, Brown claims she would have chosen an alternative method of birth control.
The complaint charges that Bayer knew or should have known that the Mirena was linked to a risk of perforation, migration and related infections but negligently failed to warn the public and the medical community about these risks. The lawsuit specifically cites information provided in Bayer's "Simple Style" ad campaign, in which the defendants intimated that Mirena use could help women "look and feel great."
These claims were called into question by the Human Services Division of Drug Marketing, Advertising, and Communications (DDMAC), which labeled the assertions unsubstantiated. In reality, Mirena side effects include acne, breast pain or tenderness and weight gain, yet the Simple Style script omitted this information as well as the risk of miscarriage if a patient becomes pregnant while using the device.
Brown's lawsuit may be transferred to the Mirena multidistrict litigation (MDL) currently underway in New York federal court, where over 1,000 complaints allege similar injuries and financial losses.