California Woman Files Mirena Lawsuit After Surgical Removal of IUD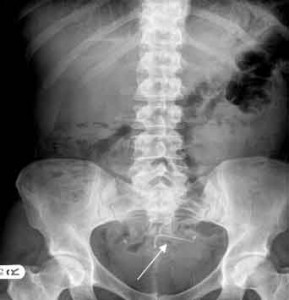 Last week, a California woman filed a Mirena IUD lawsuit against Bayer Healthcare Pharmaceuticals, Inc., its Finnish counterpart Bayer Oy, and their German parent company Bayer Pharma, AG. The November 18, 2015, complaint was filed in the United States District Court for the Eastern District of California and alleges that the device caused Heather Mason to suffer serious injuries.
The plaintiff, a resident of Marysville, California, in Yuba County, was implanted with the Mirena intrauterine device (IUD) by her doctor in Virginia. But she suffered device migration, with the IUD becoming embedded in her uterus. She underwent a surgical removal and allegedly still suffers from pain and discomfort related to it. Her lawsuit alleges that the Mirena IUD is defective and unreasonably dangerous and seeks more than $75,000 in damages.
About Mirena
Bayer's Mirena IUD is a long-term contraceptive that the company has billed as a solution for busy moms. It is a T-shaped polyethylene frame with a reservoir holding levonorgestrel, a synthetic progestogen, into the uterus. A doctor must insert the IUD but then it can stay in place for up to five years, without the need for daily doses.
The U.S. Food and Drug Administration approved Mirena in December 2000; in the past 15 years, more than 15 million women around the world have used it. According to the package, Mirena should only be used by women who have already had at least one child. The label did not, however, warn women or their doctors of organ damage until 2014.
On May 29, 2014, Bayer updated the Mirena packaging to include a warning about the risk of perforation, explaining that the device may become embedded in the uterus, or even migrate completely through it and into other organs. Before that, the label did not warn about spontaneous migration, only about risk that migration may occur if the uterus is perforated during insertion.
Bayer targeted in Mirena lawsuits
The California lawsuit is the most recent of thousands of product liability lawsuits over Mirena. In addition to cases filed in state courts across the country, there are more than 1,100 Mirena lawsuits pending in a federal multi-district litigation (MDL) in New York. Different from a class-action lawsuit, MDL proceedings provide a quicker and more uniform way for parties to resolve claims by preventing massive duplication of the steps involved in litigation.
MDLs are common in dangerous drug and defective device claims, where hundreds or thousands of plaintiffs raise very similar allegations. In the Mirena MDL, the plaintiffs charge that Bayer has consistently overstated the efficacy of Mirena while understating the potential safety concerns – more specifically, Bayer has allegedly marketed the IUD heavily toward busy moms while failing to disclose the risks of uterine perforation. At the same time, Bayer reportedly failed to disclose the serious risks like susceptibility to infections and possibility of miscarriage if a woman becomes pregnant with the device in place.
The claims involved in the California complaint are similar to those claimed in the MDL. They include allegations of negligence, defective design and manufacturing, failure to warn, misrepresentation, breaches of warranties, and a request for punitive damages.