J&J's Ethicon to Pay $12.5 Million in Vaginal Mesh Verdict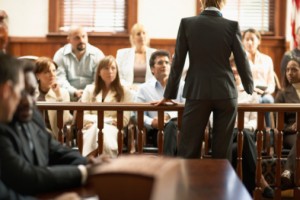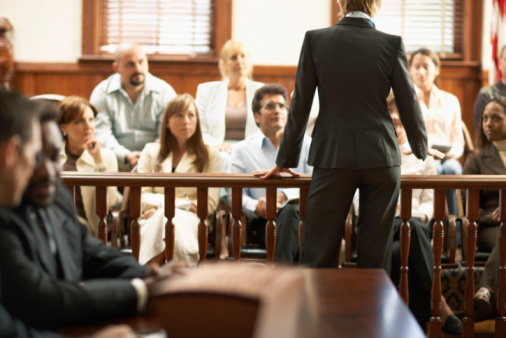 On December 21, a woman scored a major victory over Johnson & Johnson's Ethicon subsidiary, when a jury found the manufacturer liable for gross negligence and reckless disregard for the safety of consumers for its Prolift vaginal mesh product.
$12.5 million mesh verdict
A Philadelphia Court of Common Pleas jury awarded plaintiff Patria Hammons a total of $12.5 million in damages, including $5.5 in compensatory damages and $7 million in punitive damages. Hammons suffered from bladder prolapse and received the Ethicon Prolift mesh device back 2009. Surgical mesh is a product used to treat pelvic floor disorders, including pelvic organ prolapse — the weakening of the muscles and ligaments supporting a woman's pelvic organs — and stress urinary incontinence — the involuntary loss of urine during physical movement.
Instead of helping her condition, she claims the faulty product design caused scar tissue to develop and indicates the vaginal mesh eroded into her bladder, which caused her to suffer severe pain. Hammons has been forced to undergo multiple corrective surgeries, which have caused her to sustain permanent injuries.
In addition to Hammons' transvaginal mesh lawsuit, nearly 800 other cases are currently pending in Pennsylvania state court. However, most of the lawsuits are pending in the federal court system and have been centralized for pretrial proceedings under a multidistrict litigation.
MDL 2327
In total, more than 30,000 plaintiffs have filed lawsuits against Ethicon, due to issues with the company's Prolift device and other products. Most of these lawsuits have been filed in the federal court system and have been consolidated under multidistrict litigation in the Southern District of West Virginia. U.S. District Judge Joseph Goodwin has presided over MDL 2327 since it was established in 2012. The MDL is designed to help both sides conserve resources, avoid duplicate discovery and prevent conflicting pretrial rulings.
Judge Goodwin has overseen more than 100,000 vaginal mesh lawsuits that plaintiffs have filed against a number of manufacturers, including Boston Scientific, C.R. Bard and American Medical Systems. Johnson & Johnson hasn't made much progress in resolving the lawsuits filed against the company, but some of the other manufacturers have attempted to settle many of the cases.
In August 2015, C.R. Bard was said to have agreed to pay more than $200 million to settle at least 3,000 transvaginal mesh lawsuits — a total of one-fifth of the outstanding lawsuits — against the company. Plaintiffs allegedly received $67,000 per case. In 2014, the company agreed to a smaller deal to settle a number of other vaginal mesh lawsuits, with payments totaling $43,000 per case.
Ethicon mesh cases separated into "waves"
Judge Goodwin has divided the Ethicon vaginal mesh cases into three "waves" to undergo case-specific discovery in preparation for trial over the next year.
On December 18, he issued a pretrial order mapping out the schedule for Ethicon Wave 3 cases. This group contains a total of 200 cases that may be trial-ready by the end of October 2016, if a resolution is not reached before then. Each case could be remanded back to the U.S. District Court where it was filed if the parties are unable to reach a vaginal mesh settlement.