Transvaginal Mesh Settlement Costs J&J $120 Million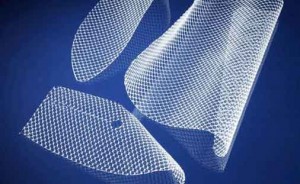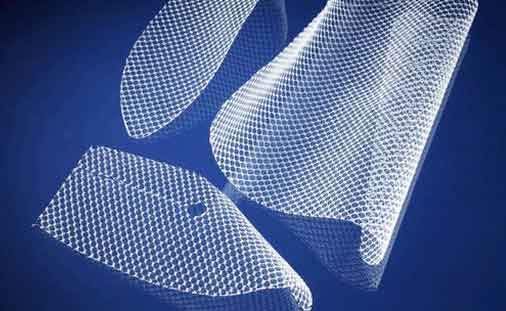 The multi-sector health care company, Johnson & Johnson (J&J), has agreed to pay upwards of $120 million to resolve thousands of lawsuits filed by women who sustained injuries after utilizing their transvaginal mesh devices. This first settlement from the company's Ethicon Inc. unit—which will compensate 2,000 to 3,000 women—is the initial move in resolving over 42,000 additional vaginal mesh lawsuits that the company is currently facing.
According to Bloomberg Business, women have allegedly suffered organ damage and were left in constant pain after the mesh inserts eroded their bodies. The mesh was originally intended to permanently fix pelvic organ prolapse (POP) and stress urinary incontinence (SUI)—common problems for women who have given birth, had a hysterectomy, or experienced menopause. With POP, the pelvic muscles weaken and the pelvic organs (including bladder, rectum, or uterus) can drop into the vagina. The implantation of mesh was meant to help support the pelvic organs and improve quality of life. However, the plaintiffs allege that in many instances the mesh would dislodge and erode nearby soft tissues, which caused "extreme pain".
Payout amounts will differ depending upon the strength of each case. J&J stated in their October filing with the Securities and Exchange Commission that they have earmarked an "undisclosed reserve" for the remaining product liability claims.
Financial repercussions for J&J
Since 2013, J&J has spent more than $3.54 billion in litigation expenses. The company, based in New Brunswick, New Jersey, faces the most cases since the vaginal mesh litigation began back in 2011. Insofar, litigation costs decreased for J&J in 2015 to $141 million, compared to $1.2 billion in 2014 and $2.2 billion in 2013.
More than 100,000 lawsuits are pending against at least six companies who produce vaginal mesh — including Boston Scientific Corp. and C.R. Bard Inc. alongside J&J. Some companies have also started settling cases, budgeting over $1 billion to payout claims.
Continuing transvaginal mesh litigation
In 2012, after lawsuits concerning vaginal mesh devices began flooding in the previous year, the Food and Drug Administration (FDA) ordered mesh-making companies to conduct studies to determine "rate of organ damage and complications linked to the implants". As a result, the FDA issued stricter regulations for the vaginal mesh products, classifying them as high-risk.
As litigation continues and more women are stepping forward to seek compensation for the injuries they endured, U.S. District Judge Joseph Goodwin in Charleston, West Virginia, suggested that the companies settle. The judge was chosen to oversee mesh cases in federal courts throughout the U.S.
"I can't imagine a corporation facing potentially billions of dollars in verdicts wouldn't find it advisable to try to achieve a settlement for a much lesser sum," Goodwin stated in December.
Despite agreeing to the $120 million transvaginal mesh settlement, J&J firmly believes that it "acted appropriately and responsibly in the development and marketing" of the product.