Infection, Mechanical Loosening Lead to Rise in Knee Replacement Revision Surgeries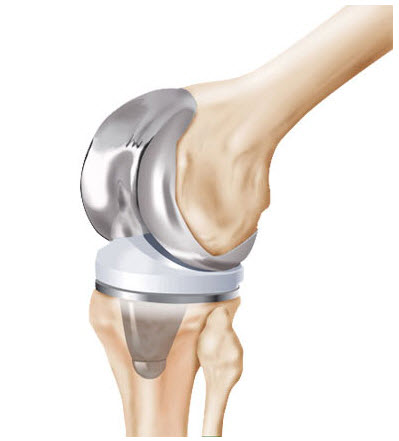 Research recently presented at the Annual Meeting of the American Academy of Orthopaedic Surgeons has shed new light on the reasons behind a large proportion of surgical revision procedures in patients who have previously undergone total knee replacements. The study was undertaken in an effort to explain the increase in revision surgeries required, despite the acknowledged general success of total knee arthroplasty in alleviating pain and enhancing mobility in those with osteoarthritis and related conditions.
Study underscores major reasons for prosthetic knee joint failure
A Nationwide Inpatient Sample was used by researchers to assess the underlying reasons for knee joint failure in 301,718 revision procedures that took place between the years 2005 and 2010. The data revealed that the number of revision surgeries grew from 48,260 in 2006 to a total of 67,534 in 2010. Women underwent more of these procedures than their male counterparts, and the majority of surgeries were performed on patients ranging in age from 65 to 74.
Perhaps the most important finding of the study was the discovery that prosthetic joint infection as well as mechanical loosening of components were the most frequent cause of the need for revision surgery in knee replacement patients. In 2010 alone, joint infection was the reason for 25% of all such procedures and mechanical loosening necessitated 18% of them.
It was further revealed that revision surgeries resulting from joint infection produced the longest length of hospital stays for patients having to undergo them.
History of controversy surrounding knee replacement devices
While total knee replacement procedures have become a widely accepted method of improving mobility and overall quality of life for patients with osteoarthritis and other serious, degenerative joint issues, problems have emerged with many popular devices used in these surgeries.
Specifially, some Zimmer NexGen Knee components have come under fire for their propensity to loosen, fracture, degrade and become generally unstable after implantation. Growing numbers of patients have experienced serious side effects including debilitating pain, tissue and nerve damage, bone fractures and density loss, joint instability, blood clots, systemic infections and reduced range of motion.
Zimmer NexGen litigation gains momentum
As adverse side effect reports continue to accumulate, many patients have initiated lawsuits against the makers of what they believe to be defectively designed and negligently marketed devices. To date, well over 1,000 federal lawsuits related to Zimmer NexGen components have been consolidated into a Multidistrict Litigation (MDL) in U.S. District Court for the Northern District of Illinois. Consolidation of this type is done in order to achieve a streamlined discovery process for cases with similar fact patterns, to conserve judicial resources and avoid inconsistent pretrial rulings.
So-called "bellwether" cases involving allegations similar to those lodged by many Zimmer MDL plaintiffs will be selected for trial in the coming months. These trials are intended to gauge how juries in NexGen cases are likely to respond to evidence, expert testimony and legal theories of the parties involved, and often help facilitate large-scale resolutions and settlements.
In the meantime, the number of plaintiffs coming forward to seek compensation for injuries suffered as a result of knee replacement surgeries involving Zimmer products is only expected to grow.