Study Points to Risks of Unnecessary Knee Replacement Surgery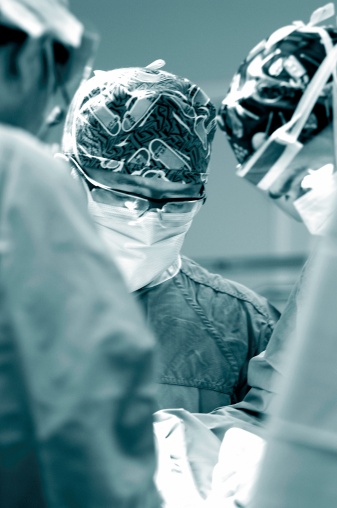 New research on total knee arthroplasty with prosthetic implants indicates that up to a third of all patients may be having unnecessary surgery, putting recipients at greater risk for health problems and incapacitating complications.
The study was conducted at Virginia Commonwealth University in Richmond, where researchers examined the records of 4,800 U.S. patients who had a history of or were at high risk for developing osteoarthritis – a common reason for knee replacement surgery.
The findings revealed that a whopping 34 percent of knee replacement operations were performed needlessly under the standard accepted criteria for such surgery, while an additional 22 percent were deemed inconclusive. The study authors concluded that only 20 percent of all the knee arthroplasties were considered medically necessary.
Reports of Zimmer knee replacement complications
The results were published in the June edition of Arthritis & Rheumatology, and illustrate the lack of agreement on what medical criteria are appropriate for performing knee arthroplasty on patients. The findings also highlight the fact that thousands of patients may be needlessly suffering from knee replacement complications, when the surgery wasn't warranted in the first place.
Many knee implants produced by manufacturers such as Zimmer Orthopaedics have been tied to design flaws, putting recipients at risk for serious and often debilitating issues. Zimmer's NexGen line of devices are at the root of hundreds of product liability lawsuits, alleging the company produced a defective knee implant without adequate warning of potential Zimmer knee replacement complications.
Patients have complained of early failure rates and reported injuries such as:
Chronic pain
Lack of mobility
Joint dislocation
Difficulty standing
Erosion of the bone
Inflammation around the knee joint
Need for premature revision surgery
Such life-altering complications have prompted recipients of the NexGen knee implant to sue for a variety of monetary damages, including medical costs, lost wages, reduced earning capacity, pain, suffering and loss of enjoyment of life.
Zimmer knee litigation continues to escalate
Various models of the NexGen knee line are part of the ongoing litigation against Zimmer, which is being sued on counts of strict liability, breach of warranties, negligent misrepresentation, fraud and other allegations. At present, Zimmer knee lawsuits filed in federal courts throughout the nation have been consolidated before Judge Rebecca Pallmeyer in Illinois District Court, as a part of multidistrict litigation (MDL 2272).
As of July 2014, more than 1,000 claims arising from alleged NexGen knee injuries and complications have been filed in the United States, with additional lawsuits being added each month. Plaintiffs argue that Zimmer should be held liable for designing, producing and marketing a defective medical device and that the company was more concerned about profits than consumer safety.
Zimmer NexGen components that have been tied to major complications include:
NexGen CR-Flex Porous
NexGen MIS Total Knee Procedure Stemmed Tibial Components
NexGen CR-Flex
NexGen Complete Knee Soluton CR-Flex Gender Solutions Female CR-Flex
NexGen Complete Knee Solution Legacy Posterior Stabilized-Flex Femoral Components
Medical device clearance process
First launched in 1995, Zimmer's NexGen knee implants and components were cleared through the FDA 501(k) process, which enables medical devices to enter the market without rigorous testing, as long as they are substantially similar to already approved devices. This 'fast-track' system, many argue, has enabled dozens of flawed knee and hip replacement devices to enter the stream of commerce without adequate safety trials, putting patients at increased risk for significant complications.