Federal Mirena IUD Lawsuits Prepare for Bellwether Trials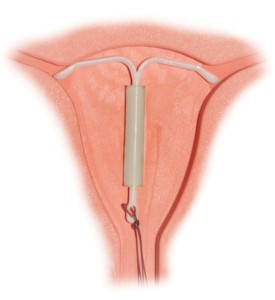 Mirena IUD litigation continues to gain momentum throughout the country, as more women seek compensation for life-altering injuries and complications they claim were not sufficiently warned about by manufacturer, Bayer Healthcare. The levonorgestrel-releasing intrauterine system is used by millions of American women, who have the T-shaped IUD inserted by their health care provider. Touted as a more convenient option than birth control pills, Mirena can prevent pregnancy for up to five years and is also approved to treat heavy menstrual bleeding.
Unfortunately, the hormonal IUD has been linked to severe complications, the most common being migration after insertion, uterine perforation and persistent infections. As of September 2014, an estimated 2,000 Mirena IUD lawsuits have been brought in state and district courts, prompting the formation of multidistrict litigation (MDL) to more efficiently handle federal claims.
Judge Cathy Seibel is managing at least 600 complaints in the Southern District of New York, where she recently issued an order that identifies twelve lawsuits that will be part of an Initial Disposition Pool (IDP) in the Mirena MDL.
Mirena IUD lawsuits selected for bellwether trials
These twelve Mirena lawsuits were jointly selected by counsel for the defendants and plaintiffs, in accordance with guidelines stipulated by Judge Seibel. Following preliminary discovery, the Initial Disposition Pool will be narrowed down to just six claims, which will serve as eventual bellwether cases in the federal litigation. Bellwether trials are the first cases to be tried before a jury, and each is carefully selected for its allegations and issues of fact that most closely represent other lawsuits in the MDL.
The outcomes of these initial Mirena trials may help predict how juries will rule in other cases. They also might spark settlement negotiations between claimants and the defendant, in the event of multi-million judgments for the plaintiffs. If a Mirena settlement isn't reached in MDL, each case will be transferred back to its original court of filing for final resolution.
The first federal bellwether trial is slated to be heard on March 7, 2016, though the court has yet to determine which case will go first.
Plaintiffs allege catastrophic injuries
Bayer is charged with failing to sufficiently warn consumers and the medical community about the risk of Mirena IUD migration, which can result in debilitating injuries, organ perforation and the need for emergency removal surgery.  For their part, the defendant contends that migration risks were warned about in product labeling, which indicated the IUD could move out of place at the time of, or shortly after insertion. However, many who are pursuing legal action contend that their IUD moved out of place years after implantation, and that their only cue was excruciating pelvic pain. Some women have suffered severe damage to their internal organs, and diagnosed with adhesions and scar tissue.
Over the last 14 years, more than 70,000 reports of Mirena IUD complications have been submitted to the FDA, suggesting the intrauterine device poses unreasonable risks to the health and safety of women.
In addition to uterine perforation, other side effects tied to the IUD include:
Expulsion
Embedment in the uterine wall
Life threatening ectopic pregnancies
Infertility
Idiopathic intracranial hypertension ( a neurological condition associated with optic nerve swelling)