Transvaginal Mesh Verdict Results in $73 Million Jury Award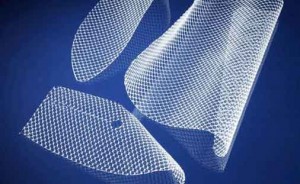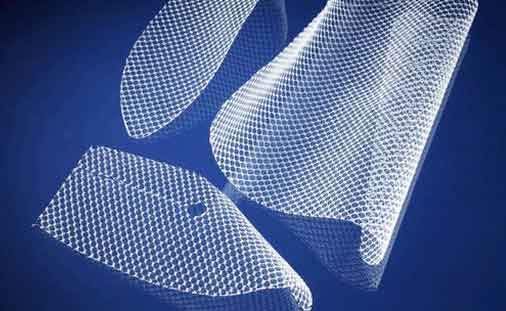 A transvaginal mesh verdict in Texas has resulted in a $73 million jury award for the plaintiff. This is the largest award to date for lawsuits involving vaginal mesh devices that plaintiffs are alleging cause serious injury. The verdict ruled against mesh manufacturer Boston Scientific in this case, but numerous other companies are also involved in vaginal mesh litigation across the country.
Bladder sling caused permanent injury
The plaintiff in this case, Martha Salazar, filed her lawsuit in Texas state court after she suffered complications from the Boston Scientific Obtryx sling used to treat stress urinary incontinence. Salazar's attorney alleges the bladder sling caused his client severe pain and damage that have directly impacted her quality of life. To this day, Salazar states she cannot comfortably sit, walk or exercise comfortably since her initial surgery.
Salazar was implanted with the sling four years ago, when she was just 38 years old. Since that time, Salazar has undergone additional surgeries in an attempt to remove the device, which has caused her persistent pelvic pain and nerve damage. The mesh revision surgeries have been unsuccessful, so Salazar still lives with her constant pain today.
"This woman was seeking help with minor urine leakage and wound up with a catastrophic, life-altering injury that required four major surgeries," Salazar's attorney told Bloomberg. "It's a tragedy these slings are still on the market."
The jury awarded Salazar $23 million in compensatory damages and another $50 million in punitive damages. Deliberations took just a few hours for the 12-person jury, after the trial went on for two weeks.
First trial in favor of plaintiff
This was the first transvaginal mesh trial against Boston Scientific decided in favor of the plaintiff. Two previous lawsuits, overseen in Massachusetts courts, ruled in favor of the defendants, as juries determined Boston Scientific was not liable for the injuries of the plaintiffs in those cases.
In Salazar's case, the jury found Boston Scientific to be "grossly negligent in the manufacturing and marketing of their device, allowing the jury to assess punitive damages as well as compensatory damages in their decision.
Thousands of lawsuits against Boston Scientific remain pending in courts nationwide, including more than 14,000 coordinated into vaginal mesh multidistrict litigation in West Virginia District Court. The Honorable Judge Joseph R. Goodwin is overseeing that MDL, as well as coordinated proceedings against American Medical Systems, C.R. Bard, Ethicon, Coloplast, Cook Medical and Neomedic.
Multidistrict litigation was established for these lawsuits to streamline early trial proceedings for convenience and efficiency purposes.
Serious injuries linked to vaginal mesh
Plaintiffs in these cases allege the vaginal slings manufactured by the defendants led to serious complications including persistent pelvic pain, recurrent infections and extrusion and erosion of the mesh. Many have undergone subsequent surgeries in an attempt to remove the defective mesh. Some continue to suffer transvaginal mesh complications despite those efforts.
Plaintiffs and their attorneys involved in the MDL are watching the Salazar transvaginal mesh verdict with interest as they await their own days in court. The first trial for the MDL, known as a bellwether trial, is scheduled to begin in October. Early trials offer insight into how juries might respond to evidence and testimony and can set the stage for vaginal mesh settlement negotiations in the future.