Efforts to Reach Stryker Rejuvenate Hip Settlements Still Underway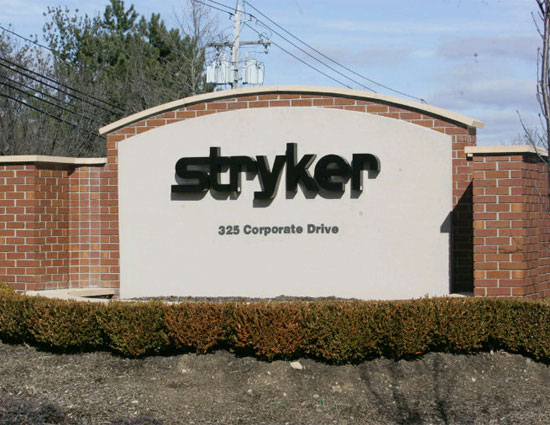 Attorneys for both sides continue to engage in mediation to reach Stryker Rejuvenate hip settlements, so the thousands of pending cases don't have to be tried individually in courts across the nation.
More than 4,000 product liability cases are currently pending against the medical device manufacturer in state and federal courts. Plaintiffs share common complaints that the company's Rejuvenate and ABG II hip replacement systems failed to deliver promised results. Many patients have been forced to undergo early revision surgery after experiencing severe complications, such as necrosis, metallosis, hip failure and adverse local tissue reactions.
Continuing mediation efforts in New Jersey state court
Roughly half of the 4,000 product liability cases pending against Stryker have been centralized in New Jersey state court ─ the site of the company's headquarters. Superior Court Judge Brian R. Martinotti is overseeing the multi-county litigation.
Judge Martinotti issued a case management order on October 8, providing an update on the progress made towards reaching Stryker Rejuvenate hip settlements. He noted that a total of 21 cases have completed the first two phases of the Court's mediation program and settlements have been reached in 20 instances. He also noted that 10 more cases have been chosen to participate in Phase III of the mediation efforts.
If settlements are not reached in a significant amount of the cases, two bellwether trials will take place in New Jersey state court. The first is tentatively scheduled to begin on June 15, 2015 and the second on July 13, 2015. Both parties have been instructed to meet and confer on the process that will be used to select cases for bellwether trials. Judge Martinotti has given them until November 17 to reach an agreement and has said the Court will create a briefing schedule to discuss the matter.
Approximately 2,000 Stryker Rejuvenate lawsuits are currently pending under multi-district litigation in federal court. U.S. District Judge Donovan Frank is overseeing the proceedings in the District of Minnesota. He has taken a similar approach to mediation as Judge Martinotti, by encouraging both sides to reach early settlement agreements. However, if that doesn't happen bellwether trials are also expected to begin next summer.
Both multi-district litigation and multi-county litigation allow each side to avoid duplicative discovery and decrease the number of conflicting rulings. MDL and MCL are much more convenient for all parties involved, including witnesses, plaintiffs and the courts.
Stryker Rejuvenate problems
More than 20,000 Stryker hip implants have been sold, indicating the number of patients filing lawsuits against the company may increase significantly. Injured hip recipients continue to contact Stryker hip lawyers to determine their eligibility to file.
The device was originally marketed as an innovative product, as traditional hip implants have one femoral component and the Rejuvenate system has two ─ allowing surgeons to adjust the length of the femoral component to meet the needs of each patient.
On July 6, 2012 Stryker issued a voluntary recall for the Rejuvenate and ABG II systems. The move was encouraged by continuous post-market surveillance indicating serious issues with the products. The company claimed it would use the post-market data to further investigate the issues.