Plaintiff in Zimmer Hip Lawsuit Alleges Permanent Disability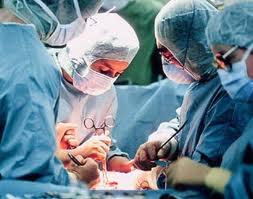 A plaintiff filing a Zimmer hip lawsuit in Pennsylvania alleges his defective Zimmer device led to "permanent injury and disability." The plaintiff and his wife are claiming that the defendant failed to provide proper warning about potential risks associated with their device, leaving unknowing patients vulnerable to complications and injuries.
Robert and Grace Lesher filed their complaint in U.S. District Court for the Western District of Pennsylvania on December 17, 2017. The plaintiffs state that Robert Lesher underwent his first total hip arthroplasty on his right hip on February 10, 2010, to treat arthritis in that joint. During the procedure, Lesher received a Zimmer M/L Taper Femoral Stem with Kinective Technology. The system was specifically designed to allow the surgeon to fit the prosthesis to the precise size of the patient.
According to Lesher, the surgery was successful "by all indications." Lesher followed the post-operative instructions given by his surgeon, including six weeks of physical therapy, before he was allowed by his doctor to return to his job.
Discovery of hip implant defect
In October 2013, Lesher returned to his surgeon to discuss a total hip arthroplasty of his left hip. At that time, he was informed by his surgeon of potential problems linked to the Zimmer device, including early catastrophic failure. His surgeon was no longer implanting that specific device due to complications he had seen in some of his own patients. The discovery led to anxiety and doubts from Lesher about the stability of his current device.
In August 2014, Lesher experienced the hip failure that had concerned him. The failure was sudden and resulted in intense pain that required immediate transport to the local hospital. At the hospital, Lesher learned that the modular neck of his hip implant had fractured, necessitating prompt hip replacement revision surgery. Despite the replacement of the hip device, Lesher alleges he continues to suffer disability and injury to the joint and will do so in the future.
History of Zimmer hip problems
Metal-on-metal hip implants like the Zimmer device have faced scrutiny from the general public and medical community in recent years. These implants have been associated with a range of complications, including metal exposure and early implant failure. Patients like Lesher that suffer early failure must undergo revision surgery that can be significantly more complex than the initial implant, due to possible bone and tissue damage in the joint. Patients may find the recovery and rehabilitation process can also be more difficult after revision surgery, while the financial expense increases exponentially.
Many patients that have been injured by Zimmer hip replacements have filed lawsuits against the company, claiming Zimmer failed to warn the medical community and general public about the possible defects. Federal cases involving the Zimmer Durom Cup have now been coordinated into multidistrict litigation in the District of New Jersey. Multidistrict litigation is established when a growing number of cases have similar statements of fact in order to streamline early trial proceedings.
Lesher and his wife claim Lesher's defective hip implant has led to additional scarring inside the joint, persistent pain and permanent disability. He has also suffered permanent impairment of his health, vitality and quality of life. His wife has also been directly affected by his injuries, losing the "companionship and services" of her husband.
The couple are now seeking damages in their Zimmer hip lawsuit, to compensate them for past and future wage, loss of income and earning capacity, pain and suffering, and scarring and disfigurement.