Oklahoma Jury Awards $2.5 Million in DePuy ASR Hip Lawsuit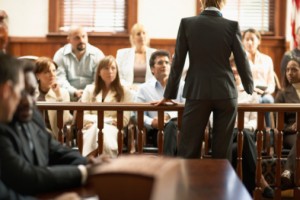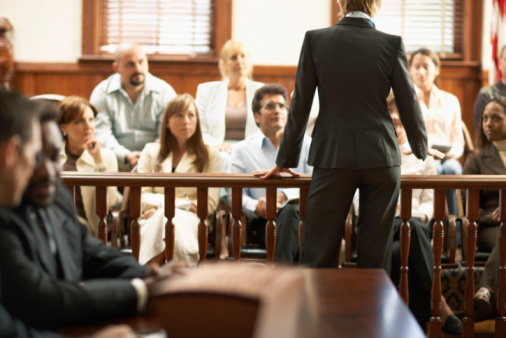 Jurors in Oklahoma awarded plaintiff Andrea Smith $2.5 million in compensatory damages over injuries she sustained from two defective DePuy ASR XL Acetabular hip implants. The Tulsa County jurors found in favor of Smith, after evidence was presented that the ASR metal-on-metal hip replacement was defectively designed. Jurors found for the defendants on counts of negligence and failure to warn, however. The product liability complaint did not recover punitive damages.
This marks the second DePuy hip lawsuit involving recalled ASR implants where jurors have sided with the plaintiff. The first was Kransky v. DePuy, tried in Los Angeles County Superior Court, in which the claimant recovered more than $8 million in monetary damages.
Plaintiff in DePuy hip lawsuit wins $2.5 million
According to allegations leveled in this case, Smith received the defendant's ASR metal-on-metal hip replacements in her left and right hips, with the first operation performed in 2006 and the second just one year later. After it was discovered that Smith had high levels of chromium and cobalt ions in her tissues and bloodstream, she was forced to have revision surgeries to replace the failed devices in 2011 and 2012. Legal counsel for the plaintiff suggested that both ASR XL implants failed prematurely, forcing the explantation of the devices.
During the trial, attorneys for DePuy argued that the implants did not suffer defects, and that Smith's need for revision surgery was not based on actual hip implant failure but rather a gait problem and a faulty medical cable, which was used to repair a femur.
The 2010 DePuy ASR recall – which was issued voluntarily – was triggered by thousands of adverse reports concerning high failure rates and increasing evidence of metallosis, or heavy metal poisoning caused by the metal components. Evidence presented during the Kransky trial in 2013 suggested that upwards of 40 percent of ASR hip replacements are expected to fail within the first five years of implantation.
ASR litigation history and settlements
After some 93,000 potentially defective ASR hip devices were pulled off the market, thousands of complaints began filling the courtrooms as patients became aware of the implant's unique problems and faulty design. ASR litigation was consolidated on both the state and federal level to help plaintiffs and defendants expedite the legal process.
Federal multidistrict litigation No. 2197 was established in the U.S. District Court for Northern District of Ohio, while hundreds of other claims were coordinated in New Jersey Superior Court as multi-county litigation.
In November of 2013, DePuy's parent company Johnson & Johnson announced a $3 billion settlement agreement that would compensate patients who had revision surgery to remove the ASR implant on or before August 31, 2013. This accord would offer patients a base award of roughly $250,000 and resolve an estimated 8,000 lawsuits. The settlement did provide for added compensation for those who suffered extraordinary injuries related to the device, such as stroke or heart attack.
This recent verdict may give hope to other DePuy hip plaintiffs who were excluded from the ASR settlement provisions or chose to take their claims before a jury.