DePuy Hip Settlement Agreement Extended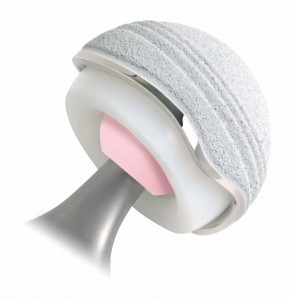 Johnson & Johnson and their DePuy Orthopaedics subsidiary recently announced that they would extend the terms of a previously agreed upon settlement deal pertaining to DePuy hip lawsuits. The settlement deal previously applied to approximately 8,000 DePuy ASR plaintiffs, who had alleged that their hip replacement devices failed prematurely and that they were forced to undergo revision surgery.
The settlement agreement only applied to plaintiffs who had undergone hip revision surgery before August 31, 2013. While this agreement helped thousands who had suffered significant losses due to the allegedly faulty implants, thousands of other ASR plaintiffs were still waiting for resolution of their cases. Now, DePuy Orthopaedics has agreed to add additional claims to the settlement deal.
About 1,400 claims will be resolved
Under the new terms of the DePuy hip settlement, U.S. citizens or residents with DePuy ASR hip implants who underwent revision surgery on or before January 31, 2015 will be added. The joint status report announcing the latest development, which was filed on February 20, 2015, adds about 1,400 claims to the agreement.
The plaintiffs who accept the settlement agreement are expecting to receive an average of $250,000 in compensatory damages. The base settlement will vary, depending on factors such as the length of time the plaintiff had the implant prior to revision surgery, the age of the plaintiff, the plaintiff's weight, and other aspects of the plaintiff's personal medical history.
Additionally, plaintiffs who demonstrate that they suffered "extraordinary injuries," such as surgical complications, may be entitled to receive additional compensation. Furthermore, DePuy Orthopaedics has agreed to cover all medical expenses related to the premature failure of the device, which has been associated with a high risk of heavy metal toxicity.
Despite the extended terms of the settlement deal, this latest development hasn't resolved all DePuy ASR cases. Additionally, it is entirely possible that more lawsuits will continue to be filed by hip replacement patients who received the ASR device, given that thousands of U.S. residents still have this particular model of implant despite its recall in August 2010.
Thousands of DePuy Pinnacle plaintiffs still awaiting their trial dates
Even while Johnson & Johnson and DePuy are actively working to resolve ASR cases, the defendants still face thousands of lawsuits filed by patients who received another hip implant designed and marketed by DePuy. The Pinnacle hip implant was designed in a similar fashion as the ASR model and the lawsuits list similar allegations.
More than 6,500 plaintiffs filed DePuy Pinnacle lawsuits throughout the country. All of the lawsuits filed in federal courts have been consolidated into a multidistrict litigation (MDL), a type of mass litigation that is proceeding in the U.S. District Court for the Northern District of Texas before Judge Ed Kinkeade.
In the latest developments for that litigation, the Judge recently issued a new order that names 10 cases that are to be prepared for bellwether trials, or early trial dates. The outcomes of those trials are expected to influence the parties' decisions with regard to establishing a new DePuy hip settlement for Pinnacle plaintiffs.