DePuy Hip Lawsuit Alleges Severe Injuries from Pinnacle Device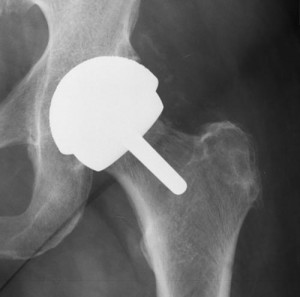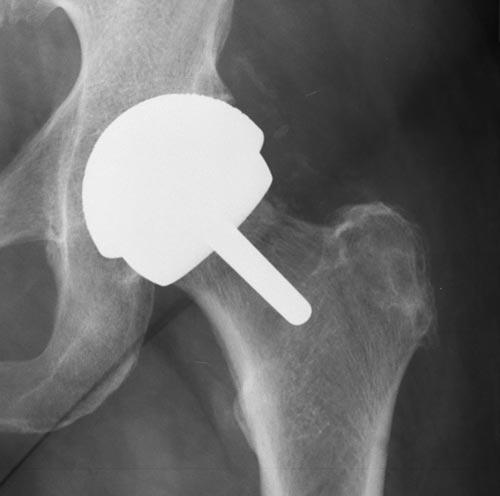 A plaintiff who filed a DePuy hip lawsuit in New Jersey alleges her Pinnacle hip system left her with severe injuries, permanent debility and concerns over additional revision surgeries in the future.
The plaintiff's husband is also listed on the complaint, claiming he has lost the "society, companionship and conjugal relationship" of his wife as a result of her injuries.
Lawsuit filed against DePuy, Johnson & Johnson
Helen and Robert Goldmann filed their lawsuit in U.S. District Court for the District of New Jersey, Newark Vicinage, on May 13, 2015. The suit lists DePuy Orthopedics as a defendant, as well as Johnson & Johnson, the parent company of DePuy. The plaintiffs are seeking damages from the defendants in excess of $75,000, to compensate them for medical expenses, pain and suffering, lost wages and other non-economic losses.
According to the complaint, Helen Goldmann underwent total hip replacement of her right hip on December 4, 2012. After the procedure, Goldmann experienced severe pain and inflammation of the hip joint. She also suffered dislocation of the joint and a feeling the Pinnacle device was unable to support her full weight. Less than two years after her original procedure, Goldmann was forced to undergo "costly and painful" revision surgery to remove the defective DePuy hip replacement.
In addition to the injuries listed above, Goldmann was found to have "significant" metallosis in her bloodstream. Metallosis is a condition in which metal particles from the hip system fret away and enter the surrounding tissue and bloodstream. Metallosis is a serious condition that can lead to severe pain and return of pre-operative symptoms, including reduced mobility. The only way to treat metallosis is by removing the device from the body. However, tissue and bone damage that occur as a result of the metal exposure cannot be reversed and can impact the success of future implants.
Metallosis a common problem with metal hip implants
Metallosis has been just one of the ongoing concerns involving metal-on-metal hip implants. Early failure rates on these devices have been relatively high, prompting a recall of DePuy's earlier metal-on-metal device, the ASR hip system. In their complaint, the plaintiffs refer to the fact that if these not devices are not "perfectly" positioned in the joint, the risk of metal fretting is high. For this reason, leading orthopedic surgeons in the U.S. have stopped using metal-on-metal devices, the lawsuit states.
Despite revision surgery, Goldmann states in her Pinnacle hip lawsuit that she continues to endure "unnecessary pain and suffering," and inflammation that has caused "damage or death" to the surrounding bone and tissue. She will live with the fear of needing additional revision surgeries in the future and an increased risk of complications or death with those surgeries.
Coordinated litigation regarding DePuy implant problems
Goldmann joins nearly 6,000 other plaintiffs who have filed similar complaints involving the DePuy Pinnacle hip system. All of those involved in litigation allege the device led to serious complications, injury and possible need for revision surgery. The majority of cases have been coordinated into multidistrict litigation in U.S. District Court for the Northern District of Texas, where the first Pinnacle hip trial in the MDL commenced in September of 2014.