Plaintiff Awarded $9.2M in Zimmer Hip Lawsuit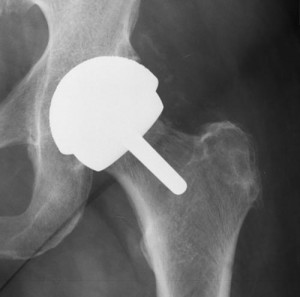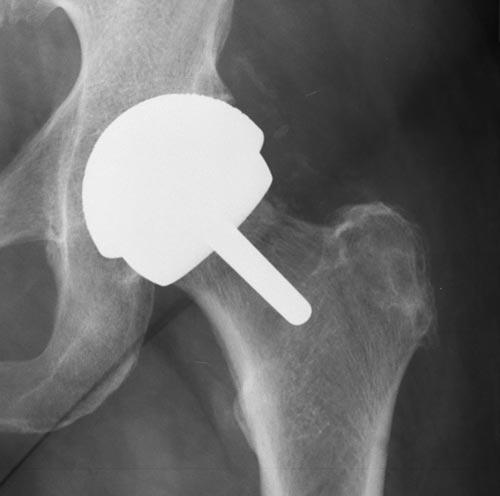 Zimmer Inc. has lost its first case involving the Durom Cup hip replacement. Last week, a Los Angeles County Superior Court ordered the device manufacturer to pay plaintiff Gary Kline $9.2 million. The jury found Zimmer liable on claims of failure to warn and defective design before handing down their multi-million dollar judgement. The award accounts for: $153,000 in medical costs, $2.4 million for past non-economic damages (including emotional distress and pain) and another $6.6 million for future non-economic damages.
"This was a hard-fought battle," said Kline's legal counsel, after the three week trial. "We've been laboring for three-and-a-half years to assemble the evidence against Zimmer. At every step, its lawyers have thrown up roadblocks to prevent an American jury from hearing the truth."
The Zimmer hip lawsuit – one of many currently pending– was tried before Judge Amy D. Hogue in L.A. County Superior Court.
Plaintiff secures $9.2 M in Durom Cup hip lawsuit
Lawyers for Gary Kline are ecstatic about the verdict, as it may indicate similar awards for other injured plaintiffs who received the Zimmer hip replacement. Thousands of American patients were implanted with the Durom Cup and hundreds of these recipients have since alleged debilitating hip implant complications that have severely impacted the quality of their lives. Kline's case was the first of more than two dozen Zimmer Durom Cup lawsuits to go before a jury in the California Superior Court.
It is widely alleged that in their quest for more robust earnings, the defendant put profits over consumer safety, while refusing to accept responsibility for placing a potentially defective product into the stream of commerce. According to accusations leveled in the suit, the defendant misled surgeons in the United States regarding the overall safety of the Durom Cup, which had a good reputation in Europe. The U.S. version of the implant was different, contends the suit, as it was made with a different type of plasma coating.
Rather than testing the safety of this new coating — a purportedly critical component of the device — for adverse events, the company fast-tracked the hip implant to market, without telling American doctors or patients that this version was unlike its European equivalent.
Zimmer hip leaves plaintiff with muscle damage, permanent pain
Gary Kline contends in his hip replacement lawsuit that after his surgery with the Durom Cup prosthetic, he experienced pain so horrible and excruciating that he could barely move his leg. He was once an avid motorcyclist, known for his zest for life. But following his second surgery, in which surgeons found extensive scar tissue and muscle damage, Kline is barely able to do the most basic of tasks. The only treatment that relieves his ongoing pain is prednisone, but the drug's side effects prohibit long-term use.
Like other baby boomers in need of hip replacement surgery, Kline was swayed by Zimmer's claims regarding the Durom Cup – an implant that promised durability and greater range of motion for people with active lifestyles. Instead, Kline – who is now only 59 years-old – leads a life marked by compromise. He can no longer enjoy the activities he once loved and took for granted.