Stryker Hip Lawsuit Alleges Dangerously Elevated Metal Levels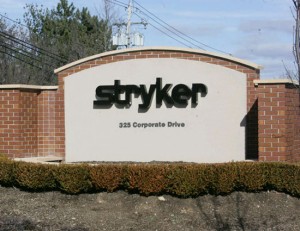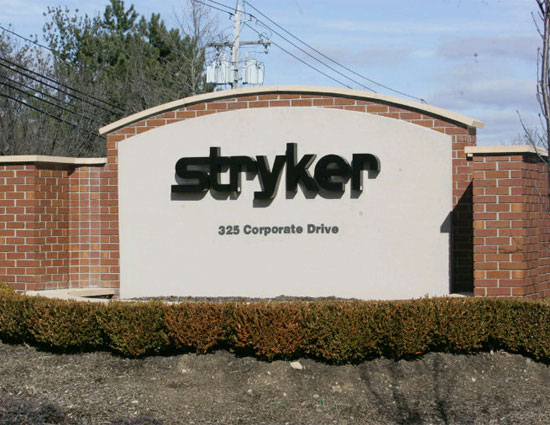 Elevated metal levels in the bloodstream have left a hip replacement patient vulnerable to numerous health risks, a new Stryker hip lawsuit claims. The plaintiffs in the complaint state that they were unaware of the risks prior to hip replacement surgery but now are faced with concerns that elevated chromium and cobalt levels could lead to other health conditions, including cancer.
Growing number of Stryker hip lawsuits
Glenda and David O'Chery filed their hip implant lawsuit in U.S. District Court for the Western District of Louisiana on August 6, 2015. The plaintiffs join numerous plaintiffs that have filed similar complaints against Stryker, alleging the company's prosthetic hips have led to implant complications and early device failure. Most of those complaints have now been coordinated into multidistrict litigation in Minnesota District Court, for the purpose of streamlining early trial proceedings for a growing number of similar cases.
According to this complaint, Glenda O'Chery underwent a full hip arthroplasty in her left hip on October 5, 2010 in Louisiana. At that time, O'Chery received a Stryker Rejuvenate modular hip stem. On March 11, 2011, O'Chery underwent a second hip arthroplasty on her right hip. The procedure was performed by the same surgeon and in the same hospital as the original surgery. The same device model was used for the second procedure as well.
At the time of her hip replacements, O'Chery claims she was unaware of any potential risks stemming from her hip implants. It was not until Stryker recalled the Rejuvenate and ABG II modular-neck hip stems in July 2012 that the plaintiff became aware of a possible problem. Her worries over her own hip replacements were realized on September 25, 2014, when the surgeon that had performed her implants informed her she had elevated levels of cobalt and chromium in her bloodstream.
Dangers of elevated metal levels in hip recipients
Elevated metal levels in the bloodstream have been linked to a host of health risks, including tissue necrosis and site specific cancers. The effects of chromium and cobalt exposure can be far-reaching, affecting many different organs and systems, including the kidneys, heart, lungs and nervous system. Even if the implant devices that caused the elevated levels are explanted, the potentially dangerous metal levels may still persist in the bloodstream.
While O'Chery was unaware of the risks when she underwent her hip replacement surgeries, the plaintiff claims the manufacturer of the device was not. According to her complaint, Stryker had knowledge of the potential defects in their devices. Despite that knowledge, the plaintiff states Stryker continued to market their product to the medical industry and the general public, without alerting those entities of the possible risks. This left individuals like O'Chery unknowingly vulnerable to potential injury.
Stryker hip implant litigation
Metal-on-metal hip implants, like the devices manufactured by Stryker, have been the subject of many lawsuits in recent years. In January 2013, the FDA issued a safety communication regarding these devices, warning the public that metal-on-metal implants posed unique risks, including release of metal particles into surrounding tissue and the bloodstream. The agency also advised physicians to monitor patients regularly for signs of metal exposure.
Patients that have been injured by hip implants from Stryker and other device manufacturers have filed lawsuits alleging companies did not warn them about the potential risks. Like the Stryker hip lawsuit filed by O'Chery, these plaintiffs are seeking damages for their injuries, medical bills, lost wages and other non-economic losses.