Vaginal Mesh Lawsuit Alleges Severe Injuries, Misleading Marketing Tactics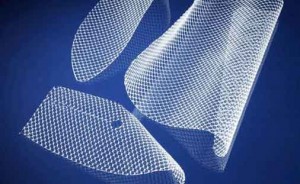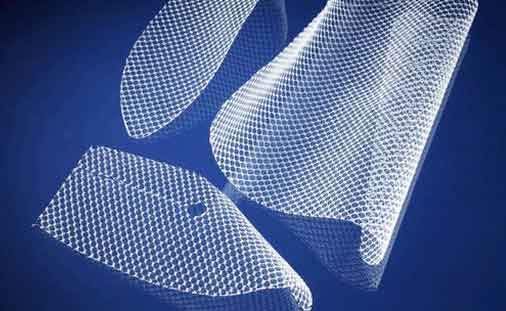 On October 7, 2015, a lawsuit was filed in U.S. District Court for the Eastern District of Louisiana alleging severe injuries caused by pelvic mesh products known as InteXen and the BioArc Trans Obsturator Subfacial Hammock, both of which are implanted to help curtail the effects of stress urinary incontinence (SUI) and pelvic organ prolapse (POP). The defendants in the suit represent a group of medical device makers responsible for the design, marketing, manufacture and sale of these products, including American Medical Systems, Inc. and Endo Pharmaceuticals, Inc.
Factual allegations
The plaintiff was implanted with the pelvic mesh products upon the recommendation of her physician in the treatment of SUI and POP. Both conditions are considered a relatively common occurrence in women, particularly those who have experienced pregnancy, vaginal childbirth and/or menopause. SUI occurs when a woman involuntarily leaks urine due to increased pressure on the bladder, which can occur while laughing, exercising or sneezing. POP can occur when the ligaments supporting the pelvic floor become weakened, causing the bladder to essentially "drift" through the pelvis and into the vaginal area. POP can also involve the urethra, cervix or rectum, and is described as exceptionally painful and discomforting.
As a result of complaints of SUI and POP, medical device makers have come up with a bladder "sling" device, which works to uplift the prolapsed bladder into its correct position, thereby reducing or eliminating the occurrence of bladder leakage. As makers of bladder sling devices, the defendants are alleged to have marketed their products in a misleading manner – primarily concerning the high rates of complication, failure and injury correlated with implantation.
The plaintiff also points to an FDA Safety Communication, issued on July 13, 2011, which discusses the potential risks of the pelvic mesh device – as well as the possibility that it may not be any more effective in combatting SUI or POP as traditional surgery.
Lastly, the plaintiff describes her own experience with the pelvic mesh device, which was implanted on April 7, 2009. As a result of the implantation, she experienced severe pain and discomfort – and ultimately required a revision surgery to correct the corrosive effects of the device. As a result, she is seeking compensation for her personal pain and suffering, medical expenses, and impaired physical relations.
Pelvic mesh lawsuit: causes of action
The plaintiff's first cause of action is that of strict product liability, which asserts that the pelvic mesh product is inherently dangerous for its intended use. More specifically, the plaintiff asserts that the product was inadequately designed, contained unreasonably dangerous design defects, and subjected the plaintiff to a risk of harm beyond that contemplated by any ordinary person.
The plaintiff's other causes of action include general negligence, breach of express and implied warranties, misrepresentation, deceptive trade practices and breach of contract.
This vaginal mesh lawsuit represents one of thousands of cases ongoing against mesh manufacturers including Ethicon, C.R. Bard, and others which are currently docketed for resolution via multi-district litigation (MDL) in the U.S. District Court for the Southern District of West Virginia.