Study Finds High Rate of Complications after Stryker Hip Revision Surgery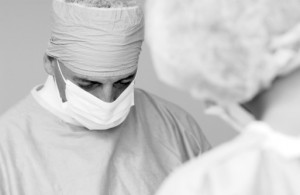 With a high rate of early failure and revision surgeries, now patients with Stryker Rejuvenate hip systems have another concern.
A new study has found a high rate of complications after Stryker Rejuvenate revision surgery, indicating that simply replacing the device might not be an end to the patient's difficulties.
Study found high complication rates
The study, which was published in the November issue of the Journal of Arthroplasty, found complication rates after Stryker Rejuvenate revision surgery were as high as 13 percent. Those complications included fractures, dislocations, loosening of the joint and infection. Two-thirds of patients that underwent revision surgery had to undergo additional surgical procedures due to these complications.
Researchers with the Division of Adult Reconstruction and Joint Replacement Surgery at the Hospital for Special Surgery in New York looked at 92 patients that underwent hip revision surgery between July 2011 and April 2014. Specifically, scientists studied one and two-year follow-up evaluations of these patients to determine how the patients fared after their revision procedures.
The study showed that while patients enjoyed some functional improvements after revision surgery, those improvements were often overridden by worsened mental function as well. The findings prompted researchers to recommend that physicians counsel patients on "modest functional improvements and relative frequency of complications" involved with revision procedures prior to their surgeries.
About the Stryker Rejuvenate hip system
The Stryker Rejuvenate hip system features a modular stem that can be customized to the specific size of the patient. However, the metal-on-metal design of the device has resulted in serious complications as the components fret together and release small metal particles into surrounding tissue and the bloodstream. Known as metallosis, this condition can lead to early failure of the joint and the need for revision surgery.
The Rejuvenate hip system was introduced to the U.S. market in 2009 and was recalled by the company in 2012, after multiple reports of early hip failure and other complications. Since the recall, more than 5,000 lawsuits were filed against Stryker by plaintiffs alleging the hip implant manufacturer failed to provide proper warning about the risks associated with their devices.
Many of those lawsuits were coordinated into multidistrict litigation in U.S. District Court in Minnesota in 2013, for the purpose of streamlining early trial proceedings and making the litigation process more convenient for everyone involved.
Stryker reaches settlement with Rejuvenate plaintiffs
In late 2014, Stryker began settling some of those cases, after putting aside as much as $1.1 billion. The Stryker Modular Hip Settlement Program is available for all plaintiffs that underwent revision surgery on or before November 2, 2014. Settlement recipients will receive a base amount of $300,000 with potential adjustments for age, additional hip surgeries and other factors. The majority of the payouts for the program were expected to be completed by this past autumn.
It is expected that the filing of Stryker hip lawsuits may continue into the unforeseeable future, as more patients experience complications from their hip implant systems. Time will tell whether the latest research will impact decisions by these patients to undergo hip revision surgery in an attempt to address the complications and restore full mobility to the hip joint.