More Stryker Rejuvenate Hip Lawsuits Eligible for 1st Trials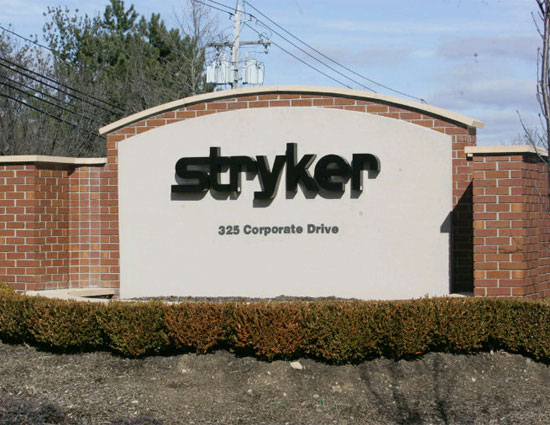 The federal judge presiding over hundreds of Stryker Rejuvenate and ABG II hip lawsuits in Minnesota has issued an order expanding the pool of lawsuits eligible for preliminary or "bellwether" trials to take place next summer. The order, issued on September 19 by Judge Donovan Frank, establishes that both parties may now draw from lawsuits filed up to July 1, 2014 as they draw up their list of trials. The number of potential Stryker hip lawsuits has therefore been broadened from 500 to more than 750.
The new deadline for submitting either an agreed upon list of cases or a separate list of proposed cases from both parties if an agreed upon list cannot be constructed is now October 17. New deadlines for discovery, meet-and-confer, plaintiff's supporting memo, and defendant's response were also established.
The lawsuits concern hip implants that are allegedly prone to wear and early failure and were removed from the market in 2012 for this reason. Over 4000 such lawsuits have been filed to date, necessitating the establishment of consolidated legal proceedings taking place in New Jersey as well as Minnesota.
Bellwether trials in Stryker Rejuvenate hip lawsuits to establish precedent
The Minnesota trials are part of a multidistrict litigation (MDL 13-2441) in which approximately 2000 complaints with common allegations and defendant will share a pre-trial discovery process. This common process is designed to provide a more efficient manner of processing a large number of lawsuits.
The bellwether trials to take place in Minnesota will serve to establish precedent for the trials to follow, avoiding conflicting rulings and perhaps encouraging large scale settlements, which will obviate any further trials. If settlements are not reached, however, trials will continue.
In addition to the federal MDL in Minnesota, another 2000 trials have been consolidated at the state level in New Jersey. Bellwether trials in the New Jersey process have also been scheduled for next summer. Although a small number of individual settlements have been reached there, attorneys in the New Jersey cases have not yet arrived at a large enough number of settlements to halt the legal proceedings now planned.
More Stryker Rejuvenate hip lawsuits may be filed
More than 20,000 Stryker Rejuvenate hip implants were sold to parties in the U.S. prior to the recall that halted their sale in 2012. Stryker hip lawyers anticipate that further potential plaintiffs will come forward as the link between their own hip troubles and the alleged flaws in certain models of Stryker hip implants come to light.
While most hip implants have a single femoral component, the Stryker Rejuvenate hip models are designed in two pieces to facilitate the customization of size. These component parts, however, both made of metal, have been shown to rub against each other and release small metal particles, leading to metal poisoning, tissue damage, and other problems for many patients.
In some cases, patients have experienced premature hip failure and have been forced to undergo hip revision surgery. Patients requiring revision surgery have a lower success rate for their second implants and often suffer pain and decreased mobility before and even after the revision. Lawsuits may provide compensation for associated expenses.