Wright Hip Lawsuit Tried in CA State Court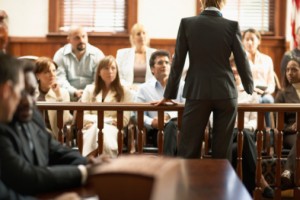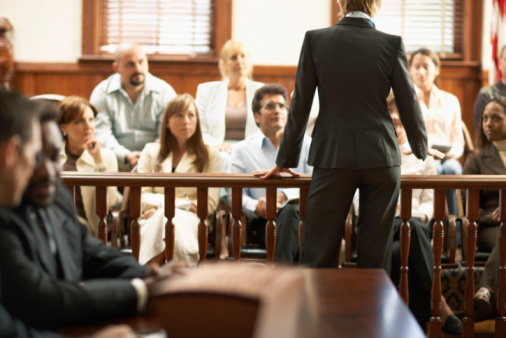 One of more than 1,200 Wright hip lawsuits alleging complications from the Profemur replacement system is being tried before a state jury in California Superior Court. The case, brought by Alan Warner, levels counts of failure to warn, design defects and breach of warranty against Wright Medical Group.
On May 28, 2015 a panel of Los Angeles jurors began hearing testimony and arguments regarding Warner's Profemur hip replacement implantation and subsequent injuries.  According to allegations, his Wright hip implant broke just three years after his surgery – a claim which has been made by dozens of other plaintiffs around the country. Claimants contend that inherent design defects with the modular prosthesis make it prone to early failure, which is often marked by debilitating pain, reduced mobility and difficulty walking or standing for long periods.
Wright hip lawsuit goes before CA jury
Most artificial hips have a singular femoral component, which generally lends itself to fewer complications and a longer lifespan of 15 to 20 years. The Wright Profemur stem was marketed as a more customizable system, one that could be adjusted for a patient's exact leg length. Many Americans choose this two-part modular design under the impression it would deliver superior results and improve their quality of life. Unfortunately, post-market reports and a recent wave of litigation suggest otherwise.
Plaintiffs assert a number of life-altering side effects from the Wright Profemur hip, including:
Premature hip failure
Tendency for parts to fret and corrode
Component fracture
Loosening of the hip implant
This is the first Profemur lawsuit against Wright Medical to actually reach trial. Other cases, which were consolidated under Wright hip multidistrict litigation in U.S. District Court for the Middle District of Georgia, remain pending or were settled right before trials were slated to begin.
Hip manufacturer settles MDL claims shortly before trial
The first product liability lawsuit in the Wright Profemur MDL was scheduled to go before a jury in the U.S. District Court for the Northern District of California on April 1. Plaintiff Gregory Tucker argued that after his hip replacement fractured prematurely, he was forced to have revision surgery to replace it with another device. Wright Medical attempted to have the case dismissed, but when this was denied the defendant settled the hip replacement lawsuit for a confidential sum.
The Wright Profemur Plasma Z stem was the topic of the second lawsuit scheduled for trial in 2013. Plaintiff Timothy Courson alleged that the defective hip stem broke unexpectedly while he was walking at work, also necessitating surgical intervention. Five days before Courson's case was to be tried, a settlement agreement was entered in the U.S. District Court for the Middle District of Georgia, indicating that both parties had reached a mutual agreement.
Though the exact amount has yet to be determined, a Wright Medical report filed with the Securities and Exchange Commission (SEC) in 2013 suggested the company may face up to $39 million in legal costs for all North American litigation pertaining to its hip implant systems.
Other Wright Medical products implicated in lawsuits include the company's:
Conserve Total Femoral Head
Conserve Plus
Profemur Z femoral stem
Profemur E cementless stem