Kentucky Man Files Pinnacle Hip Lawsuit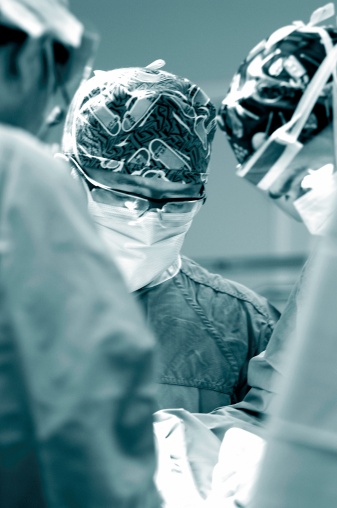 In a recent Pinnacle hip lawsuit filed against DePuy Orthopedics, plaintiff Ronald Aller is demanding compensation for permanent injuries, lost wages, and physical and mental pain allegedly caused by the defendant's hip replacement device. His wife is seeking additional damages for loss of consortium. The complaint was directly filed into MDL 2244, presiding in the United States District Court for the Northern District of Texas, where other cases alleging similar injuries from the Pinnacle device have been coordinated for more efficient pretrial proceedings.
Plaintiffs in the MDL are suing on counts of negligent misrepresentation, breach of warranties, strict product liability – failure to warn, negligence, design defect and negligence per se.
Hip revision surgery lawsuit
Ronald Aller claims that his health complications and injuries were caused by the defective design, manufacturing, and unreasonably dangerous character of the Pinnacle total hip replacement system, which he had implanted in both hips in 2006.
According to his lawsuit, he had the devices implanted bilaterally one month apart at a Kentucky hospital. After the operations he began experiencing localized numbness and pain around the surgical sites, and later testing showed that metal components had corroded due to normal wear, causing the release of cobalt-chromium metal ions into his blood and surrounding tissues.
After being diagnosed with metallosis – a type of blood metal poisoning – Aller had revision hip surgery to remove the implant in 2015.
The plaintiff contends that the revision surgery was painful and expensive and that he still suffers from discomfort and may need additional surgery in the future. Furthermore, Aller argues he is at risk for the harmful effects of metallosis, which can cause the development of pseudotumors, infection, inflammation, bone loss and necrosis of surrounding tissue.
Metal-on-metal hip prone to corrosion and fretting
The defendant is accused of failing to perform sufficient pre-market trials on the safety of this hip replacement system, which would have indicated the Pinnacle hip replacement has a high failure rate.
The problem, it is argued in the complaint, lies within the faulty design and materials of the Pinnacle hip implant. The femoral head, made of cobalt-chromium, rotates within a metal "Ultamet" acetabular liner. This particular version of the Pinnacle implant is considered a metal-on-metal hip device considering both moveable surfaces are made with cobalt-chromium. Over months and years this friction, called "edge wear," sheds metal particles into the patient's body.
To date, the FDA has logged over 1,300 adverse event reports regarding complications associated with the Pinnacle hip device.
Pinnacle hip lawsuits move towards trials
Aller asserts that the Pinnacle metal hip replacement bypassed stringent premarket approval testing prior to launch, and was introduced to the market without a Class III FDA approval.
The case has been incorporated in the ongoing Pinnacle hip implant products liability litigation pending before Judge Ed Kinkeade in Texas, where bellwether trial selections are underway. The first case to go before a jury last September ended in a defense verdict. More than 6,000 other DePuy hip lawsuits are pending in the MDL.