Biomet Hip Settlements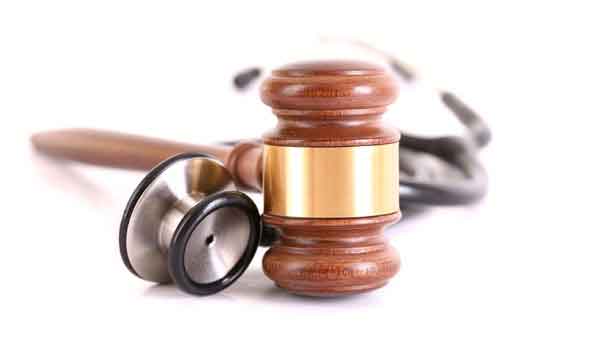 If Biomet hips were ever once "the rage," it seems the mass-marketed artificial hip joints have also caused much rage—so much so that the Indiana-based manufacturer Biomet has agreed to pay a baseline individual settlement amount of $200,000 to hundreds of patients who received a Biomet hip only to have it replaced because of alleged complications.
Federal court filings in Indiana show the medical device maker will pay at least $56 million—$50 million into an escrow account for claimants and $6 million in lawyer fees—to settle complaints that Biomet's metal-on-metal, M2A Magnum hips are defective and cause injuries.
A statement released by Biomet said, "Biomet is pleased to have reached this settlement and have the MDL (multi-state litigation) resolved."
In his court order, Judge Robert Miller wrote: "Plaintiffs and Biomet are mindful of the uncertainties engendered by litigation and are desirous of settling and compromising their differences by entering into this settlement agreement."
Over $50 million set aside in Biomet hip settlement 
The Biomet hip settlement, reached in February of this year, is the latest development in Multidistrict Litigation (MDL) underway since 2012, involving Magnum hips.  (The MDL had consolidated the complaints of hundreds of angry patients in different states who were contending that their Biomet hip replacements had only worsened joint pain and caused unforeseen complications, including additional corrective surgeries.)
Only plaintiffs who sued Biomet before April 15 were allowed to participate in the settlement.  Plaintiffs filing after April 15 may be included in another group settlement.
In documents filed with the Securities and Exchange Commission, Biomet said the total costs of the settlement would likely rise above $50 million, in which case the drug manufacturer will need to tap into $100 million of insurance coverage.
Biomet hip replacements and alleged side effects 
Biomet's M2A Magnum hips are metal-on-metal implants (including a metallic ball and metallic socket), which were once thought to be more durable and allow for a greater range of motion.  (Artificial hips can also be made of plastic or ceramic material.) Ironically, emerging lawsuits have suggested that with time, the friction of metal on metal has only contributed to more pain and less mobility.
According to complaints, the constant rubbing of metal against metal has released tiny metal fragments and particles into surrounding tissue and the bloodstream, in turn spiking pain levels and reducing patients' capacity to move around.  Consequently, complaints allege, many of these patients have been obliged to pursue additional hip replacement surgeries with mixed, often discouraging results.
In the face of these stories of harmful, life-altering and potentially life-threatening side effects associated with M2a Magnum  hips, the device maker continues to maintain that alleged injuries, losses and damages were not due to Biomet hip implants.
More metal-on-metal hip joints elicit grievances
Biomet M2A Magnum Hip Implant Products Liability Litigation (MDL 2391), Case No. 12-02391, U.S. District Court, Northern District of Indiana, belongs to a growing swirl of litigation regarding metal-on-metal hip joints.
In November 2013, hip device maker Johnson & Johnson (J&J) promised $2.5 billion in settlement monies to resolve an estimated 8,000 ASR hip replacement lawsuits.  Plaintiffs in J&J litigation made some of the same allegations that proceeded Biomet's settlement—namely, that their metal-on-metal hips only caused more injuries and beckoned additional surgeries.
For its own part, the Biomet M2A Magnum has yet to be recalled.
Biomet hip replacement lawsuits demand compensation
In the aftermath of the Biomet hip settlements, plaintiffs expressed satisfaction that the accord's terms mostly addressed their grievances.
Their $200,000 individual allotment is subject to go up or down, depending on the specifics of each claim.  Ultimately, the amount of compensation awarded victims will depend on a number of factors.
Factors used to determine exact settlement monies include:
The specifics of an individual's injuries and the nature and number of medical interventions and corrective surgeries to redress alleged Biomet hip complications
Costs of medical bills related to required surgeries, doctors' appointments and therapies
Any work-related losses, either in the form of missed work days that went uncompensated or the loss of a job because of Biomet hip injuries
Amount of pain and suffering and reductions in quality of life insofar as these can be quantified 
Biomet hip and knee revenues total over $2.5 million 
Since its inception in 1977, Biomet has gone from bringing in only $17,000 in revenues (in its first year of operation) to net sales now in the billions of dollars.  With more than 7,000 employees worldwide, the company prides itself on "growth and innovation."  At the start of Biomet hip replacement lawsuits in 2012, Biomet was reporting annual revenues of $2.5 billion, most of it generated from the sale of Biomet joints (knees and hips).
Despite sobering litigation-related losses in its last quarter, Biomet reported that its sale of artificial hips enjoyed a steady increase of nearly 3%, and overall earnings have also steadily risen in the last year.